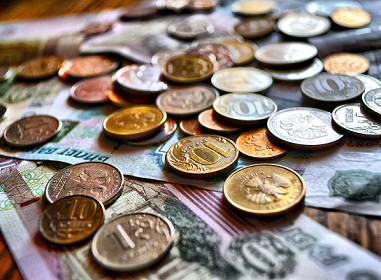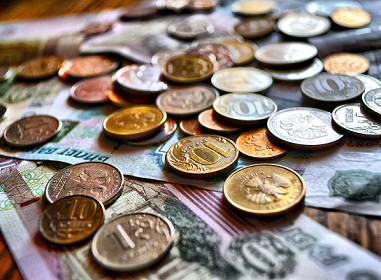 Russia's Finance Minister Anton Siluanov proposes to prohibit paying for large purchases in cash and move to electronic payments instead. The main idea is to limit cash transactions in order to make the economy more transparent and raise more taxes.
The experts support the idea but point out that Russia needs at least 5 years to become ready for the reform.
Russia to outlaw cash
This issue is not new and was previously discussed in 2013. It caused a heated debate because there were lots of supporters as well as the opponents of the initiative. In the bill of 2013 lawmakers suggested to reduce the limit of payments to 600,000 rubles (about 10,000 US Dollars) with a step-by-step reduction to 300,000 rubles ($5,000), Kp.ru reports.
Currently, Siluanov does not specify the amount to be restricted.
The minister believes that the measure will help to collect more taxes and make the economy more transparent. Currently only 15% of Russians prefer to pay through banks, Newsbabr reports based on data by local banks.
The experts stress that these amendments should be introduced gradually otherwise they may cause lots of inconveniences and difficulties for people. Cashless payments are not widely used in the country and Russia's banking infrastructure is still developing.
Limiting cash transactions: 3 main reasons
The main goal of outlawing cash transactions is combatting corruption, "envelope" wages, and counterfeiters.
In addition, there are a couple of other reasons to switch to electronic payment methods.
Reduction in expenses for printing banknotes
At the present time, to print 1 banknote regardless of its denomination (5,000 rubles or 10 rubles) costs more than 3,000 rubles ($50). The same about coins—their manufacturing together with employees' wages may be ten times greater than their nominal value.
Besides, the money has to be stored somewhere. Keeping it safe as well as developing new security methods and improving the quality of materials requires additional resources.
Cash flow control
The cash flow is quite difficult to control. Sometimes it's almost impossible to monitor such things as salaries in envelopes, payments for goods in stores bypassing the register, keeping money "under mattresses", and bribes.
Mk.ru recalls the arrest of Dmitry Zakharchenko, the Colonel of the Ministry of Internal Affairs, when 8.5 billion roubles (USD $142 million) in cash had been seized from his apartment. The origin of the money is still not known.
Raising more revenue from taxes
According to the statistics,
40% of workers in small and medium businesses get paid "cash in an envelope" wages at their primary place of employment.
55% of employees receive "black" salaries at their part-time jobs.
The total amount of cash in circulation in Russia (as of July 2016) amounted to 8.257 trillion rubles (USD $138 billion), Profbunking published. It is almost three times more than Russian budget deficit in 2016 (3 trillion rubles).
As the officials believe, if this money went through electronic payments, the government would benefit additional 1 trillion rubles ($16,7 billion).
Under such circumstances, Anton Siluanov proposes to limit cash transactions in Russia and only allow to pay for large purchases by credit cards or bank transfers. This measure, in his opinion, will allow to collect more taxes and fight corruption.
Why it's difficult to implement cashless economy in today's Russia
According to the survey of the National Agency for Financial Studies, 57% of Russians pay for everyday goods and services in cash.
There are lots of places in Russian cities that do not accept cards. For example, you can not pay by a card in the markets and some small shops.
A former deputy finance minister Oleg Vyugin believes that it will be possible to introduce such measures in the future. "Technologies develop quickly. And in about 5 years, this question can be really brought up," Vyugin stated.
The first deputy chairman of the Central Bank Georgy Luntovskiy stated that it would take many years before the cash disappears completely. "We have 10 years beyond the horizon," he added.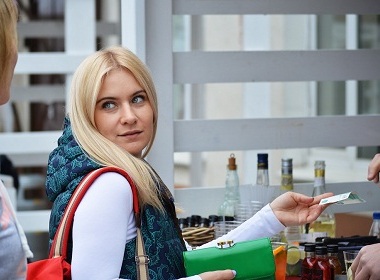 Read also: