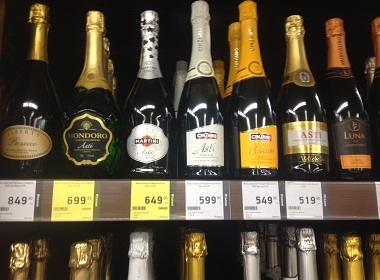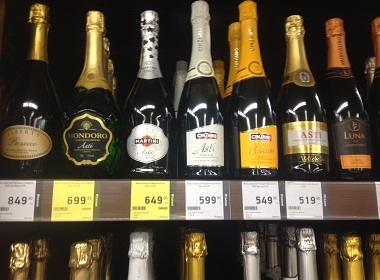 Russia has set minimum prices for sparkling wine. The country's government has been setting required bottom prices for alcoholic beverages since 2009. The main official purpose of such measures is to prevent sales of counterfeit products, which usually have a higher alcohol content. High alcohol consumption in Russia dramatically affects the nation's health. As we reported earlier, 500,000 Russians died from alchohol in 2015. Many of these deaths are caused by counterfeit alcohol drinks.
In general, alcohol is rather affordable in Russia. Locally produced wines and vodkas may cost only $2-4 per bottle at liquor stores.
Even at these low prices, it's possible to make a lot of money from counterfeit alcohol. By setting bottom limits for pricing at the stores and by wholesalers, counterfeit bottles cannot be sold cheaper to attract customers. Russia experiences a counterfeit epidemics. Everything can be falsified, even medicines and beauty products. Popular alcoholic beverages that are in high demand are falsified often.
Minimum prices for wine and spirits in Russia
Ekaterina Prieszheva, the head assistant of the Federal Service on Regulation of Alcohol Market, stated that Russia would introduce minimum prices for sparkling wines, Lenta.ru reported. The law comes into force today 26 July 2016.
The introduction of minimum pricing is expected to reduce the amount of counterfeit wine and support legal manufacturers.
Some experts underline that such a measure will help consumers to separate a good-quality bubbly from low-quality gassed wines, RIA.ru reported. Whether the bubbles are a natural product of fermentation or the wine has been infused with gas in a way similar to soft drinks defines its taste. However, not all consumers understand the difference and can be easily misled by cheaper prices.
0,75-liter bottle of bubbly will cost consumers minimum 164 rubles (USD $2.55). The minimum selling price will become 115 rubles ($1.79) from the manufacturer and 133 rubles ($2.06) per bottle at wholesale distributors.
Minimum pricing has been already implemented previously for vodka, brandy, and cognac.
The minimum price for a bottle of vodka in Russia is 190 rubles ($2.95), for cognac and brandy 322 rubles ($5) and 293 rubles ($4.55) respectively.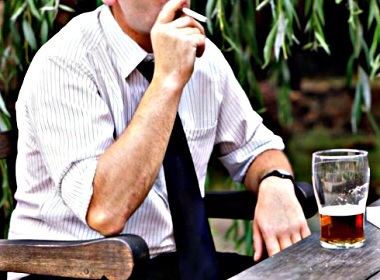 Read also:

Share this article