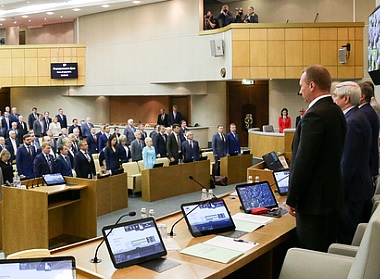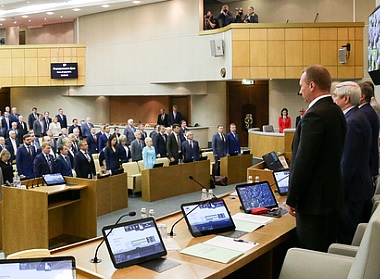 Russian lawmakers excel in adopting acts that excite the planet. Earlier this year domestic battery was decriminalized in Russia. Now Russian Duma adopted the first version of a legislation that caused social networks to explode: People who swear at home will be committing the offence of "minor hooliganism". Lovers of strong words will face fines up to 5,000 rubles or compulsory works, or detained for up to 15 days.
Russian Duma approves the first draft of legislation to punish for cursing at home
New amendments to the Administrative Code change the jurisdiction of acts of minor hooliganism, committed through swearing, from "public places" to anywhere.
Foul language in movies and on stage was made illegal in Russia in July 2014. The fines were substantial: Up to 500,000 rubles.
Russian media was prohibited to use swear words legislatively in 2005, under the law 53 "About the state language of the Russian Federation".
What changes?
Right now Russians are not allowed to use strong language only in public places: In streets, public transport, stadiums, shopping centres, etc.
Under the new law the words "public place" will be removed, so swearing will become punishable anywhere. Including people's own homes.
In addition, the new legislation increases the minimum fine from 500 (USD $8) to 1000 rubles ($17), with the maximum fine of 5,000 rubles ($84).
A new variant of punishment is introduced: compulsory works for up to 80 hours.
Arrest for up to 15 days was used before for public hooligans. Now you could be detained for lashing out loud even in solitude (if someone can overhear you), as well when the tirade is directed at your spouse or kids.
Why Russian lawmakers want to prohibit swearing at home?
The logic is simple: When you swear at home, you violate calm enjoyment of the people who live with you, including kids. It makes them nervous and in general "negatively influences morale and upbringing of the growing generation", the commentary to the draft legislation states. The commentators also point out that the strong language used in one's apartment "lowers the quality of life of neighbours and creates the feeling of unprotectedness in them".
So, people won't be able to utilize profanities at home?
If there are other people around, Russians will not be able to swear anymore, anywhere. However, if a person hit a finger while trying to hummer a nail, the neighbours may not call police immediately, TASS authors muse. But if the inappropriate language bothers someone around, then the aggrieved have the right to ring police on a complaint of hooliganism.
Other violations that qualify as "minor hooliganism"
Repetitive requests that bother another person.
Purposeful damage of another person's property.
Previously we reported that a young pair in Belarus was prosecuted for minor hooliganism after having sex in public in early hours of the morning and got 1 year suspended sentence. Public intimacy is illegal in many countries under various articles of law.
What do you think? Is it a good idea to make bad language an offence?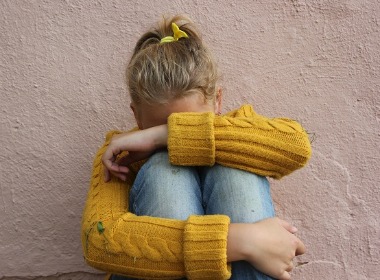 Read also: