Russia's Ministry of Industry and Trade revealed details of an aid program for the poor. The country plans to introduce electronic food cards for those in need.
Food cards for the poor in Russia
Disadvantaged Russians will be able to buy locally produced food using special cards. Seedlings, feed for farm animals, and seeds are also included in the list.
Payments for alcohol and tobacco products as well as some other items deemed "unhealthy" will be made impossible using food cards.
The register of products has been developed in accordance with the Ministry of Health regulations, Mk.ru reports.
The following goods are allowed:
milk
meat
fish
vegetables
cucurbits
fresh fruit
vegetable oil
eggs
water
salt and sugar
pasta
flour
cereals
dried fruit
Initially, the list included predominantly fresh produce.
It is reported that the new program may be introduced already this year. The food cards will function on the basis of the national payment system "Mir".
Buyers will be denied the purchase of forbidden goods. The system will automatically monitor that.
The cost of the program estimated at USD $4 billion (240 billion rubles), Vestifinance reported.
The users will have to spend their allowances in full monthly as accumulation will not be possible.
About 15 million Russians or over 10% of the country's population could be eligible for assistance through the scheme. The monthly value of the aid is planned at 1,400 rubles (about USD $23).
Experts state the Russian scheme is comparable with food stamps in the USA. Over 44 million people in the United States get social assistance through this system at present time. For comparison, in 2009 only 28 million of American residents were getting food stamps.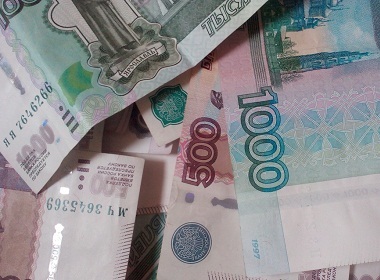 Read also:

Share this article