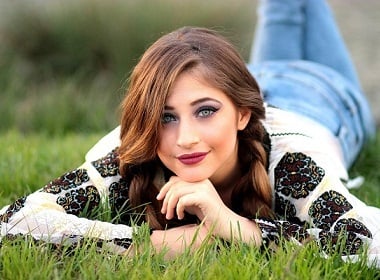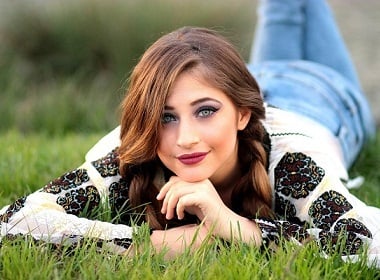 There are certain things in your profile that put ladies off. Here is a short list of things men seeking Russian or Ukrainian women should steer clear of in their online questionnaires.
10 things to avoid in your profile
Mentioning these issues may cause genuine Russian, Ukrainian girls to close your profile instantly. And because your texts put sincere women off, you may become a magnet of swindlers of all types. Best check your online listing now to avoid making the same mistakes.
1. Not enough information.
The #1 complain of women is about men not filling answers to all questions. The girls truly value inputs about your job, education, marital status, whether you desire to have kids or not. Empty profiles don't get much love, period. Answering all the questions definitely adds to your potential of getting positive responses.
Remember also about uploading a nice photo! Bad picture or no photo at all cause suspicions: Do you really want to find someone or just curious? If you want to be the guy who gets the girl, upload a picture.
2. "I'm tired of all these games."
This screams: Baggage! Sure, everyone would prefer to have met their ideal partner already. But remain positive and show you are open to the new love. Saying that you are "tired" doesn't attract lovely women to your listing.
Rather say: "I am ready to meet the right person." It would have a much better impact.
3. "You have to ask to find out."
Why anyone would even bother? If you are unwilling to simply answer a couple of questions here, how any lady can figure out if you are a good match. Again, this would cause nice girls to immediately move on to another candidate.
Rather think of 3 qualities that make you unique and different from your friends, and mention these, if you don't feel like writing a long story here.
4. "A little bit about me…" (with a 3-page story following)
Guys, English is the second language for Russian, Ukrainian women. Leave long introductions and explaining your life story for the follow-up communication. You only need to put the basics in your online profile, no one has an hour to check your whole resume. If it looks too hard, they simply close it and move to the next one.
There was a research that shows 300 characters (about 65 words) is the ideal length of information to put in each free-style field of your profile (personality, interests, message, and requirements to the partner). Try to fit the most important information here, nothing too complex.
What information is the most important for Russian or Ukrainian girls?
First, you want to "create a family" (get married).
Second, you can "provide for the family" (i.e. your income would be enough to support both of you; you are not going to send her working the day she lands in your country).
Third, you are ready to visit her country or organize a meeting elsewhere (plenty of guys only write letters and never do anything to meet girls in person; if they see you are a doer not a talker, you'll get tons of mails and positive replies to your EOI's).
How easy is that?
If your profile doesn't mention these 3 essential things, you waste great opportunities with Slavic girls.
5. "Scammers stay away."
Great, you just told every girl that she would have to prove to you she is not a scam artist. It's baggage times 5. Every person who tried to date online met some people that were not who they said they were. Seriously. It's not a unique experience and it's not limited to men either. Women, too, get mails from guys who pretend to be rich executives but in reality only want to make them send money to Nigeria or Malaysia.
It's easy to dismiss any bad contacts online: Block them and report abuse to the dating site. But if you talk about it in your online profile, it will turn off honest girls, but won't deter scammers. You appear to have bitten the bait once, so you make yourself an easy target and a challenge to them.
6. Interest: Videogames.
Is there is anything less sexy than a grownup man playing videogames? If you strive to attract and keep a pretty female, delete any mentioning of videogames or "watching sports" or "watching TV" from your online resume.
Add something cultural like visiting museums or art galleries, opera, theatre, ballet, reading books, etc. No interest in culture? Maybe you shouldn't be looking for an Eastern European girl. They marvel in cultural enjoyments. OK, if you are not into intellectual pursuits, add travel or sport as interests (keep it under wraps if you only enjoy watching and not doing it). You probably love going to movies and listening to music. These two are also the type of interests acceptable to women from the former USSR countries.
7. "Just trying to see if it works."
Here is a real phrase from a profile submitted by a guy today: "Here for a trial, stranger things have happened… One two three." It's apparent the person is just trying to fill in the space left for a "message". For a Russian, Ukrainian girl it screams: "Not serious!" They see it as a waste of their time to even bother looking at such a profile. Are you sending Expressions of Interests out to women with words like these in your profile? Total waste of time. Genuine girls will avoid you.
Don't mention "trying". Just do it—or do not. Finding a nice Russian girl who will adore you is simple—if you have a nice picture and put correct things in your profile. It does work. See our success stories.
8. "I want the woman to visit me."
Really? Nice one. Well, if that's your goal, these girls charge about $200-500 an hour. They are called escorts or sex workers. But you won't find them through a dating site, there are special services for that. Seriously, normal, self-respecting women are instantly put off by such requests.
If you understand how dating works, people first meet on neutral grounds. She may accept your invitation if she feels trust and really likes you, although the majority of women would definitely prefer a guy to visit their city for the first meeting. Following that when she knows you are who you say you are, she may be open to visiting you and spending time with you at your home.
9. Occupation: unemployed.
This will put off a girl for sure. Not only a Eastern European lady but any female.
10. "Message me."
Why this one is a problem? Well, if you seek a traditional woman who is also well-educated and beautiful, be a man. "Being a man" means it's you who should approach her. Sending the first EOI (Expression of Interest) is not a bit deal, right? Just 1 click and off it goes. (Besides, you get 20 free EOI's when you join.) You don't need to write anything, just pick the ladies you fancy and send an EOI. If she responded positively, she expects you to message her.
Conclusions
Certainly, it's impossible to cover all the little things that could be wrong in a profile. But if you simply correct possible errors following the 10 points above, you will be ahead of 90% of other guys who didn't give it a thought. This maybe just enough to get the woman of your dreams.
And if you feel that you could use more help, grab a copy of the VIP Coaching Program for men dating Russian, Ukrainian women. With this guide, even the guys who never scored with pretty ladies can meet the girl they have always dreamed about.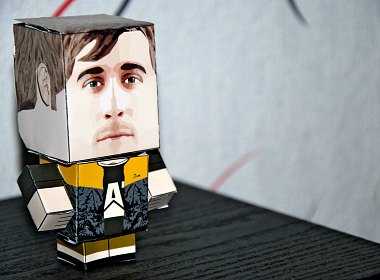 Read also: