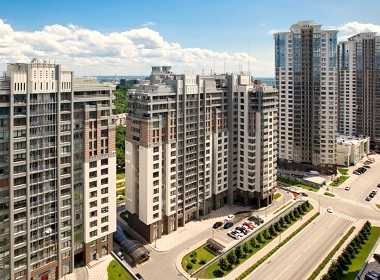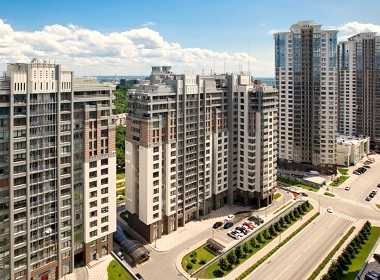 When you are dating Ukrainian women, most likely you are thinking about her moving to your country. But why not consider a possibility of moving to live with your future partner in this 45-million European state by the Black Sea?
Real estate prices in Ukraine today are at 12-year lows, with numerous expatriates opting for relocation to Kiev or one of major Ukrainian cities.
Current prices also provide smart investors with a high-yield, low-risk investment opportunity of a life time. You can even purchase a home in a European capital for less than $30,000. Can you get it anywhere else?
Real Estate Prices in Ukraine in 2015
Today's prices for real estate in major Ukrainian locations are at the levels of 2003, reports KP.ua. "It's time to buy", believe experts in Ukrainian real estate.
The market has started slowly moving, but it's not clear whether it is due to the fact that prices are about to rise or because more sellers accept lower offers.
The current price for apartments in Kiev is about $1190/square meter, the highest in the country. There are no apartments that are being sold for less than $30,000. Even studios on the ground floor, which historically are viewed as the lowest denominator, cannot be found cheaper than that.
The average price of a studio apartment in Kiev is $40,000. Compare it with any other European capital, and you will realize that it's a golden opportunity for a smart investor.
Studio apartments (or how they call them in Ukraine, 1-room apartments) are considered to be suitable for a single person or a couple.
The price of such apartments in 2008 was $120,000. In other words, you can now purchase 3 apartments for the price of 1 from 2008.
The recent collapse in prices was caused by the Ukrainian currency losing 1/2 of its value in 2014, and the following financial crisis, which saw even dollar values of real estate to drop in 2014 and 2015, after being stable on the level of $60,000 for a studio apartment in Kiev in 2009-2013.
Dollar and Euro Rule
Because of the problems with currency exchange in Ukraine, it's not easy to convert Ukrainian hryvnia to dollars or euro. Realtors state that it's not rare that a contract had to be cancelled due to the fact that the buyer was unable to convert funds to a hard currency, and the seller would not accept hryvnia.
Such buyers are forced to forfeit the cheaper market of lived in real estate, and choose a brand new dwelling, which developers are willing to sell for the Ukrainian currency. However, these prices keep steadily growing, just as hard currency continues to increase in value.
Having cash in dollars or euro for your prospective purchase will be a massive advantage.
Regional Real Estate
Prices for real estate in regional cities are significantly lower than in Kiev, although Odessa is an exception to the rule, being the Ukrainian gateway to the Black Sea and a popular holiday destination.
Currently a studio apartment in regional cities will cost you:
Zaporozhye $15,000
Kharkov $19,000
Dnepropetrovsk $27,000
Lviv $28,000
Costs of living in Ukraine are also substantially lower than in the nearby countries of the European Union, such as Poland.
Cheap Apartments Are in Demand
Cheaper apartments are being sold in Kiev faster than dwellings of an elite class.
Because new apartments are sold for hryvnia, it's possible to buy an equal residence on the resale market for half of the price.
Most experts do not expect prices to change in the coming months, and predict that the market is going to remain stable. Some specialists indicate that the secondary market may still slightly go down.
Open plan living where the kitchen is not separated becomes more popular for new apartment developments.
Ukrainian realtors predict that 2016 may see a rise in dollar prices for real estate in Ukraine. This means, if you are thinking about a smart investment or a possibility of a relocation, the best time to do it is now.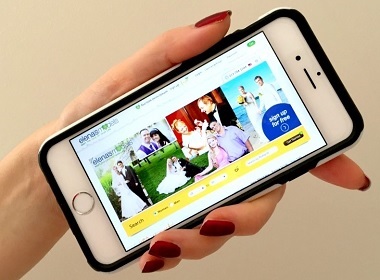 Read also: