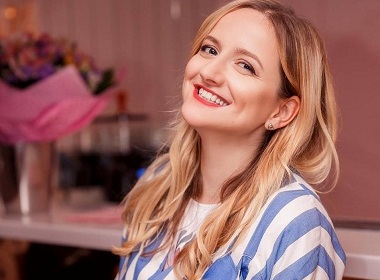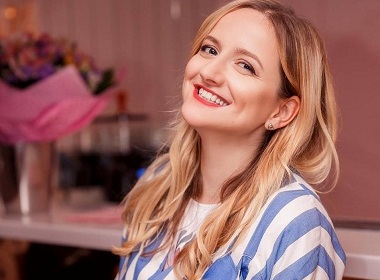 Will Ukraine have a woman for president in 10 years? A young Ukrainian lady believes she can make it happen. Miss Petrova is serious about her plans to score the top position in the Ukrainian government.
No, it's not Elena Petrova, the founder of Elena's Models. 29-year-old Anna Petrova lives in Kiev. She is the founder of "Startup Ukraine", "Made in Ukraine", "Kyiv Working" and a business think-tank "Selfmade Woman". She even made it to the cover of Forbes.
By the way, "Petrova" is quite a typical Russian surname, an analogue of "Peters" in English.
"In 10 years I will be the president"
Is Petrova serious about her plans to become the president of Ukraine? According to her, yes. And it's not just a dream, it's a goal.
Elon Musk believes that in 10 years people will travel to Mars, and Anna says that in 10 years she will be the president of Ukraine.
Petrova believes that entrepreneurs will reform her country. Entrepreneurs create new job opportunities, pay taxes, and develop the economy. Moreover, these people are her future potential voters.
Anna's project Selfmade Woman enables Ukrainian girls to gain new skills. Children of these girls will live in a different Ukraine, the female entrepreneur hopes.
Anna admits that she wants to create the country of her dreams, with a unique selling proposition. For example, Switzerland is associated with cheese and chocolate. But what are the things associated with Ukraine? In economic terms, it is perhaps outsourcing and IT.
"The first association of foreigners about Ukraine is Maidan, women, and that's all"
Petrova wants to change that perception.
Anna considers food, technologically enabled farming, manufacturing of clothing and other goods as future industries the county could become known for.
Another her goal is to establish a university by 2020, RBC.ua reported.
Business leaders often get criticised when they enter politics. Anna understands this might be her plight, too, and she is prepared. This is why today she concentrates on teaching young women and enabling them to become leaders in their own right.
Petrova's goal is to be the change she wants to see. She works to achieve personally what she hopes to see happening and contribute to her country. Instead of the business of "buy and sell" the country's entrepreneurs needs to turn to production, she says.
Anna's penchant for startups stems from this dream about the new Ukraine. Her plan to become the president is to prove that an ordinary girl can do it. That's where hopefully others will say: "Damn, I also can do that." She envisions that it will make people wake up and start doing something. Instead of talking, people need to take action.
Anna is inspired by Oprah Winfrey. She admires Oprah as an example of a self-made woman. Oprah was nobody and faced plenty of challenges but she managed to pull through. It's really cool, Anna says. Princess Diana is another example of a great woman in her view. Diana has always been a woman of heart for Anna.
Q&A with Anna Petrova:
What would you do if you were a man for a day?
– I'd make love with my woman.
If you could have one super power, what would you choose? 
– Cloning.
What would you name your autobiography?
– "President Petrova".