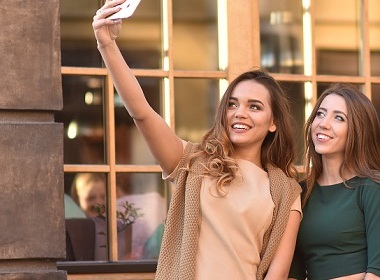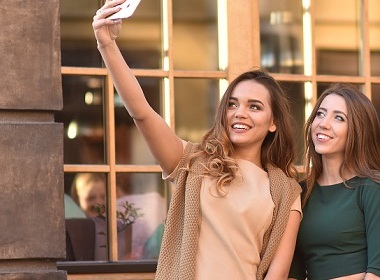 Online dating gave us something extremely special—international dating. Just as there are beautiful destinations in the world where real estate is worth 1/10 of what you would pay at home, there are places where gorgeous, intelligent, and educated women are vying for attention of men. Among such destinations in Europe are Russia and Ukraine, where millions of good-looking and family-oriented women cannot find a partner for a relationship because of poor demographic ratios of 86 males for 100 females.
If you decided to give a go to a "foreign affair", keep in mind these great tips for creating a spark in your relationship.
Tip #1. Every woman wants to be romanced.
If you think that starting a relationship online is rather un-romantic, nothing can be further from the truth. In fact, because you are far away from each other when dating internationally, romance plays even a bigger role. Every girl and lady wants to be romanced. This is what makes online courtship easier for guys.
Tip #2. Romance starts from how you phrase your profile.
If men sometimes get consumed by pretty pictures, women actually read what you say about yourself and your wishes in your profile. The more complete are your answers to the dating profile questionnaire, the more confident she feels about your having serious intentions to find a relationship. If your profile is half-empty and there is no photo, she is likely to conclude that you are here just for entertainment. She wants a serious, reliable guy who is also romantic—not a guy who seems to hide the truth about himself, no matter how romantic he tries to be.
Tip #3. Fun and romance go hand in hand.
Chatting online is not a job interview. You are not trying to simply figure out, "Does she fit requirements for a position of a girlfriend (life partner) or not?" From the first mail or message it is a romance and potentially the Love of Your Life. Make your communication entertaining and light but also remember that romance for Russian girls means your "serious intentions". You can be easygoing but still make her feel you are here to find a long-term partner and you think she may be The One. If you doubt it, she will doubt whether you are the right guy for her.
Tip #4. Begin as if you were creating a story to tell your grandkids.
If you knew for sure this lady would become your wife and you were going to be together for the next 2-3 decades, how would you want this relationship to start, so that you have some amazing tales to share with your future kids and grandkids? That's the way to start a relationship. It's like a marriage proposal on top of Eifel tower: Such an event is impossible to forget. Imagine telling your story to a 3-year-old how granddad and granny met. What would it be?
Tip #5. Compliments are free and they indeed create miracles.
How a woman feels about you depends on how good she feels about HERSELF when she is with you. If you make the woman feel good about herself, she will like you. And what is the easiest way to make a woman feel good about herself? Give her a sincere compliment. (Read how to do it right in our post: How to compliment a woman.)
Tip #6. Russian women are crazy about flowers.
The Russian culture insists on flowers during courtship. "Flowers = Romance" for Russian girls. It's like your saying "Hi, how are you?" when interacting with any service person or someone you know—just something people do without thinking. If you do not give flowers to a Russian woman you are dating, you are automatically labelled as "rude" or "bad-mannered". How do you give her flowers when she is so far away? Easy: Just send a picture you made yourself. You can for example buy a bouquet, take a picture and then send reports to your sweetheart how "her" flowers are doing on your table and how they remind you of her. Another time you may order an actual flower delivery to Russia (Ukraine). Next time you may take a selfie with a giant bouquet at a florist.
You can also buy a blossoming orchard plant in a pot and name it after her, then send her updates how "her" orchard is doing in your home. Or plant rose bushes in your garden " for her". Ask what is her favourite flower and start creating some thoughtful moments for her. Russian girls are seriously mad about flowers and each of them dreams of a man who "always" gives her flowers. It's like they have been taught at school: This is how your future Love will treat you. Use this little trick to your advantage!
Tip #7. Create poetry for her.
Poetry is viewed as the ultimate expression of romance. The best poetry is the lines written specially for her. You can order them online from websites like Fiverr. com or write yourself. If you need inspiration, go to the stand with greeting cards and take photos of messages inside. There are plenty of sweet words you may not have thought about. Then re-word the texts to send to your favourite lady.
Tip #8. Draw her portrait.
Create a painting or drawing based on her photo. You can also order it to be done by someone from Fiverr, or do it yourself, if you can. There are also graphic programs online that can do it (including free ones). Just run a search online, you will find them. Once the painting is done, take a picture and send it to her either as a file or maybe even get her the hard copy by mail. She will love it.
Tip #9. Watch a movie together.
You can download a new movie and watch it together via Skype. You will just need to position your phone in a way it shows the screen to her. You will be able to chat while you watching it and discuss it later. It's a great movie date that you can have even though you life in different countries.
Tip #10. Send a present.
Girls love presents and gifts. It can be something small like a piece of silver jewellery, a silk scarf, a perfume, or even a dress. She will remember about you every time she uses your gift. (The value of the gift should be under USD $100 or she might have to pay duty on it.)
Tip #11. Wish your lady "Good morning" and "good night" every day.
You are probably at different time zones but you can still exchange short texts before going to bed and when you wake up. This shows her that she is in your thoughts.
These tips were initially published on Elena's Models Facebook page. Follow us on Twitter and Facebook to be the first to access free offers and insider tips.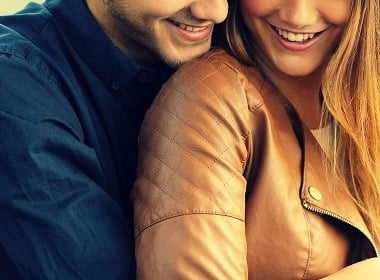 Read also: