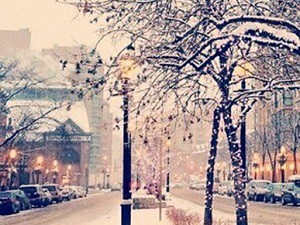 Guest author: Christina Slota (Ternopil, Ukraine)
The last New Year's Eve holiday my friends and I decided to celebrate in Ternopil, Ukraine. It's not a large city, so the choice is quite limited. Because we were out of town, we visited the city a week in advance, checked the restaurants, and booked a place, to make sure we had everything ready for the big night.
We booked a table in one of the most popular establishments in Ternopil, and happily went home, getting ready for celebrations.
However, when we arrived on 31 December, we had faced an unpleasant surprise: somehow, our booking got lost, together with the money that we had paid. Our attempts to find the manager or at least an administrator to discuss the problem didn't result in a anything: we were told that our booking was not there, so we had never made it.
With only 5 hours until the midnight, finding a table at a restaurant was all but impossible. However, we were determined to have a fun party, so we went ahead and tried to get in somewhere, knocking on doors of cafes and restaurants full of happy people enjoying a great time.
Just imagine this picture: 12 grownups, who are literally running from one place to another, trying to find a table for a party. It was probably very funny to watch from sidelines. (Jumping ahead, we are now actually enjoying these memories.)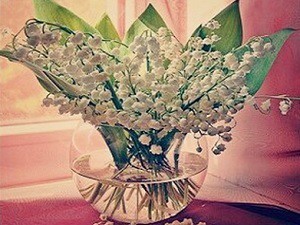 After 2 hours of fruitless explorations, we came to terms that we would have to go back to the hotel and celebrate the New Year Eve in our rooms. But probably, there is indeed such a thing as New Year magic, because all of a sudden we were in front of a great place called "Kavyarny of Valovy", and they did have a table for us!
This popular cafe is right in the city centre, lovely and comfortable. With only about 50-60 seats, it was a miracle they could offer us a table. We liked it so much that decided immediately that was the right place for us.
Pastel coloured interiors and dark floors together with wooden furniture created a beautiful setting. Glass tables and giant mirrors in gold frames gave it some ethereal vintage feeling. They didn't have the customary fir tree, but the room was beautifully decorated with garlands and fresh flowers.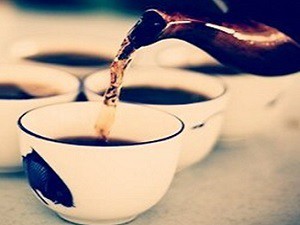 The atmosphere was not only magic but cozy and warm. It was great to be surrounded by friends, enjoying the warmth of the hot tea and cakes, chatting away, and watching snowflakes outside covering the ground.
It was a very happy new year!
Read also: