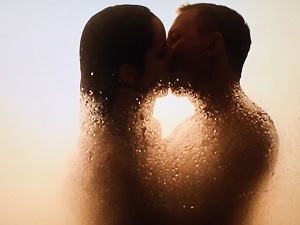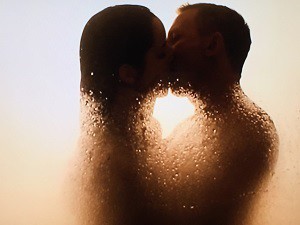 Not all love stories have a happy ending. You can meet and have a great chemistry, but it may not end up in a happily-ever-after. This is life, and things may change. Sometimes we do things without thinking, and damage a connection that was going so amazingly. Below is the story by one of our members, how he found and lost his love with a Russian lady.
Is it the end or is there another chapter waiting to be written?
←→
By Dave
Long time ago I started to write to a woman from far away. We were on Skype for four months every day from early in the morning to late at night. What began as a normal conversation developed into warm and open feelings. Day after day we grew more attached to each other and it felt so right. The feelings we shared were exactly the same from both sides. We could feel each other sometimes so intense that I thought here it was, my soul mate somewhere on this planet.
One day I booked a hotel and a flight to Moscow to go and see her. When I arrived at the airport and saw her for real, she was different than the pictures on the site but I didn't care because the most important for me was the inner spirit of a person. She still was very beautiful to me and she stole my heart, and the way we looked at each other felt like the right and best feeling of my life! We were very shy at the beginning but we could not keep our eyes off each other. She brought me to my hotel and all the time we felt like teenagers who found real love! I stayed for 5 days and from the first day to the last day we were happy and felt amazing together. She stayed all the time with me. We made love from the first night, every morning and evening for 5 amazing days, and it was like a dream come true! Our souls melted together for the right reason! Love of the most beautiful kind! Everything was sweet, soft, tender, kind, full of romance and passion. I never wanted to lose her or the feelings we had for each other. For me, she is the best thing that ever happened to me. I would give my life for her and I wanted to become a friend to her three children. I would do everything for that happiness. The day I had to leave Moscow and go back home, I cried my eyes out because I just could not leave her behind. It felt like leaving my soul and heart in Russia.
Once I got back home, the atmosphere changed within her. She became cold and icy against me. Every time I asked her a serious question, she ignored it. She thought that I wanted to rush her but I understood that it would take some time for her to. She asked me once my opinion about something and maybe I was too open and honest about it, and probably too hard, but I never would want to hurt her. Not a single hair! Using a translator makes things very hard sometimes and a lot of misinterpretations and words with different meaning come out of it. She felt like I wanted to hurt her, insult her, but I didn't want to do any of those things to her. I hoped to have a life with her just the way we had those days I spent with her in Moscow. I'm an honest and sensitive person with a warm heart who only wanted to love her in dignity, honour and be a friend for her children. Now she pushes me away and every time I want to ask her a very normal question, so I also can start to look at the future, she's annoyed and hurt me with her cold and ignoring behaviour. I don't know anymore what to expect or what to do. She broke my spirit, my hopes and dreams, and I still don't want to give up on her. I try to look for someone else but I can't have the courage to start all over again. I have only these eyes for her! She is what I want for life and I don't understand why she changed after what we had together. I'm lost in pain and I don' t want to lose her. I want a life with her and would do everything for her happiness. What started as a dream, turned into a nightmare. Every day without her, I die al little inside. I wish that she would think about her own future, too. To me, she's a wonderful person who suffered a lot in her former life.
Maybe I'm a fool, but I still hope that we will find our way one day and I do love her more than words can say. I only wanted to love her for the rest of my life! Fight for the future of her children and be a happy family. The distance is the most difficult problem that stands between us and the only thing I can do now is wait and hope. She has the key in her hand. I asked Elena's website for help but they cannot help in this matter.
I love you Zara
Read also:
All articles (in English)
Do you have a story to share with our readers?
Submit it through Leave a Reply form below.
Include the title and your name/nickname, and you may see it published on our Blog!