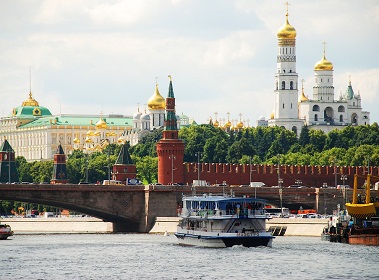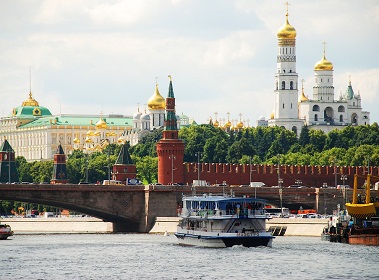 Head of the Moscow Department of Sport and Tourism Nikolay Gulyaev announced that more than 17.5 million tourists visited Russia's capital last year.
Tourists love the Russian capital
Statistics show that the tourist inflow to Moscow has increased by almost 40% in the last 4 years. Thus, authorities conclude that the tourism industry in the capital has improved making it more attractive for travelers.
As the city mayor Sergey Sobyanin stated, in 2016 the metropolis earned around half a trillion rubles (8 billion US Dollars) thanks to the travel industry.
He also added that the megacity could be attractive both for business travelers as well as visitors interested in cultural and sporting events. Each year the Russian capital holds some of the world's largest festivals and public events, which also contributes to Moscow's tourist appeal.
Mk.ru reported that much work had been done for the development of the city's infrastructure in terms of modernization of public transport and construction of new hotels. Besides, new trade centers open in Moscow on a regular basis.
Last year the first classification of the capital's hotels was finally released. According to its data, there are 27 5-star hotels, 74 four-star hotels, and 184 3-star hotels in this beautiful and lively city.
The population of Moscow is estimated at approximately 12 million people. The urban area around the city in total includes about 16.8 million people. "New Moscow" is not officially a part of the city, although Russia's residents who cannot afford capital's prices enjoy buying cheaper properties there. At the moment it's possible to purchase an apartment in less popular suburbs of the Russian capital for around USD $100,000.
Read also: