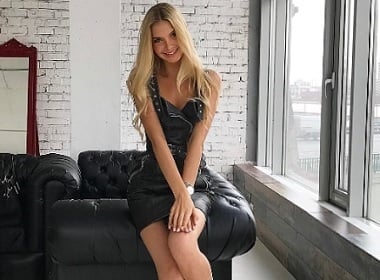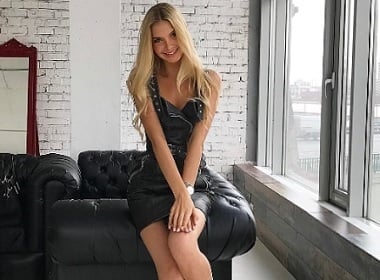 21-year-old Polina Popova from Yekaterinburg won the title of Miss Russia 2017. Popova has been working as a model since she was 15 but until now hasn't taken part in beauty contests.
No husband or bad habits
50 beautiful Russian girls from all over the country competed for the title of the prettiest woman in the national competition. Contest terms dictated that final participants must be 173 cm (5'7″) or taller and  between the ages of 18 and 23.
Contestants were not allowed to have tattoos, be smokers or drug users.
Further, they should have never been involved in creation of photo or video materials of erotic nature.
No husbands, children or past criminal charges were permitted either.
The contest
The 25th final of the national competition was held in the concert hall of Barvikha Luxury Village in prestigious settlement of Rublyovka, near Moscow, the home of Russia's rich and famous.
DJ Maxim Privalov and TV-host Victoria Lopyreva, 2003 winner of the title, hosted the event. World champion and 6-time European champion in rhythmic gymnastics Lyaysan Utyasheva, former winners Oksana Fedorova (2001), Sofia Nikitchuk (2015) and Ksenia Sukhinova (2007), designer Igor Chapurin and photographer Jonathan Becker judged 2017 contestants, RIA reported.
The winner was decorated with a crown of white with diamonds and pearls worth 1 million dollars.
Her take home prizes included a bank card for 3 million rubles (about USD $54,000) and a car. The practical sedan Hyundai Solaris is one of top selling passenger vehicles in Russia.
Popova will now represent Russia on the international Miss World and Miss Universe beauty contests. The assumption is the contests won't be scheduled during the same week, as it happened in 2015, when vice-miss Russia took to America for Miss Universe while the queen went to China for Miss World.
Ksenia Alexandrova from Moscow was named as the runner up.
Albina Akhtyamova, a resident of Bashkortostan, is the second runner up.
Both ladies received grants from organizers that will allow them to attend any college or university in the world.
In the special nomination "People's Choice", the winner in which was voted by users of the Internet portal Woman.ru, Lydia Molodtsova from Novosibirsk collected the most votes. 3619 people voted for her.
Who is Polina Popova, 2017 Miss Russia?
She was born in Ekaterinburg. The girl lives in the Urals all her life but often travels and works as a model in other countries. She speaks fluent English and has been learning Chinese. She enjoys playing tennis and cooking.
Polina Popova's height is 177 cm (5'9″).
"For a long time, Polina worked in Guangzhou, learning Chinese and planning to attend an university in China. She had interviews with colleges when I was there," Daria Sayapina, who worked with Popova as a model in China during 2013-2014, explained to local Internet publication E1.ru.
After winning the contest, Polina confirmed in an interview to Izvestiya that she intended to attend a university in China but now her plans have changed. She intends to study in Russia.
"I have been learning Chinese because I wanted to study in China. I'm sure that in the future I'll continue studying Chinese and really improve my knowledge of it," Miss Russia 2017 said. She has not decided yet what she will study and where. Now with her winning the title she will have more opportunities to advance her education.
According to Popova, she is not going to spend the prize money. Apparently, she is a saver and plans to purchase a home soon. "I do not plan to spend this money, I have my own savings because I earned a lot in Asia and Europe working as a model."
The 21-year-old winner only recently returned from working in the USA. One of Polina's first international contracts was in Japan where she was during the terrible earthquakes.
The Ural connection
Along with Popova, who represented Sverdlovsk region, a total of 3 girls from the Ural area took part in the competition. Elizaveta Anikhovskaya represented Yekaterinburg and Elizaveta Savicheva showcased Berezovsky city.
For the third year in a row, the coveted title is won by girls from the Ural Federal District.
Popova received the award from the winner of 2016 pageant Yana Dobrovolskaya, who represented Tyumen.
Before her, Sofia Nikitchuk, another Yekaterinbug resident, became the queen in 2015.
So, for the third year in a row, girls from the mountainous region connecting Europe and Asia topped the official rating of prettiness in Russia. It must be something in the air.
Miss Universe
The beauty pageant for the Universe title is 64 years old but Russia joined it only 25 years ago, after Perestroika and collapse of the Soviet Union. Participants from 190 countries took part so far.
The current holder of the title is France's Iris Mittenaere crowned in January 2017 in Philippines.
The contest has not been won by a blonde since 2003 when Australian Jennifer Hawkins was crowned.
Russia's Oxana Fedorova from Pskov was voted #1 in 2002 but later was replaced by Justine Pasek from Panama.
Fedorova voluntarily gave up her crown citing personal reasons and desire to complete her law degree. She reigned for 119 days. Fedorova was the first and the only Miss Univese from Russia and the first to officially end her reign before the end of the term.
The venue for Miss Universe where winners of 2017 national pageants will compete has not been announced as yet. It's not even known whether it will be held in 2017 (there was no global contest held in 2016) or the beginning of 2018.
With Popova speaking fluent English and her international modeling career, she may have a good shot at the universal crown. It's about time a blonde wins.
Miss World 2017
The worldwide title will be contested again in China in November 2017. The date and location of the final has not been released as yet but it's listed as Sanya at some sources.
The "World" pageant is a year older than "Universe", it's in its 65th year.
Stephanie Del Valle from Puerto Rico is the current title holder.
Russian Sofia Nikitchuk was a runner up in 2015.
The World title is not as dismissive toward blondes. Light-haired Ksenia Sukhinova from Russia took the crown in 2008.
In total Russians won twice before: dark-haired Julia Kourotchkina, Miss Russia 1992, took the title of Miss World 1992.
Photos: Instagram.com/miss_polina_popova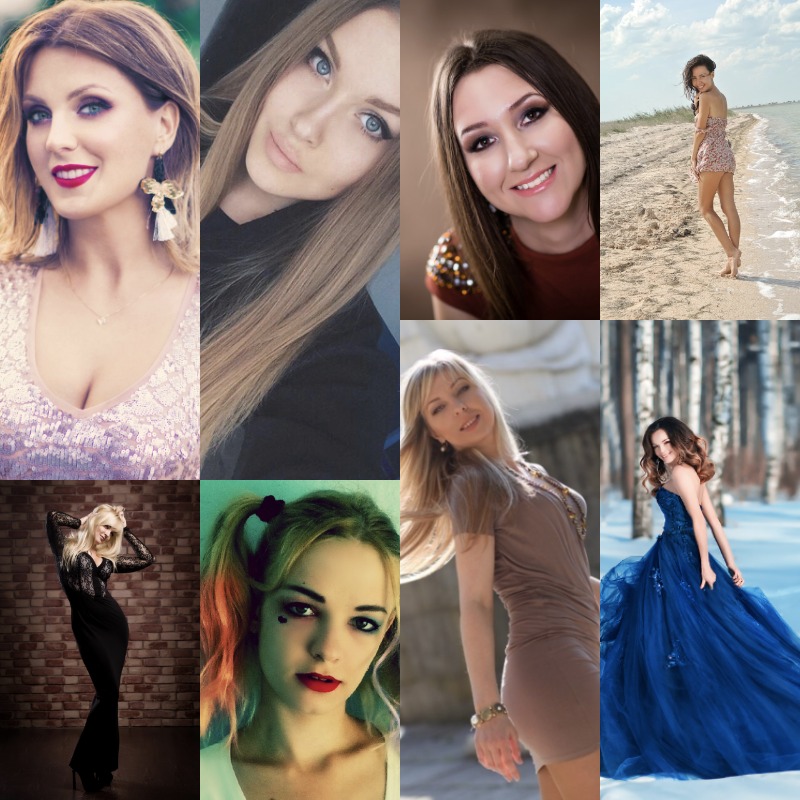 Read also: