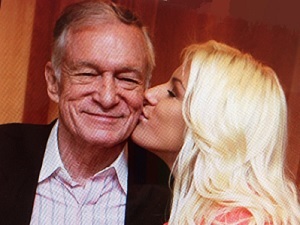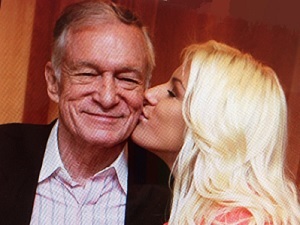 If you'd like to marry a woman 25 years younger, this article will explain to you how to bring this ambition to life.
Research says that many people have had relations with someone much older or younger during their lives. Usually, for most people it remains short-lived, however, we all know couples who transformed their April-September romances into a marriage: Angelina and Billy Bob, Demi and Ashton… well, these didn't end well. But we also have Harrison and Calista (22 years gap), Michael and Catherine (25 years), Alec and Hilaria Baldwin (26 years), and Bruce Willis is now married to Emma Heming, who is 23 years his junior. And of course there is Woody Allen and Soon Yi (35 years), oh maybe better don't mention them, this one is a bit off the beaten path. And surely, the king of cradle snatchers: Hugh Hefner and Crystal (60-year gap).
So… Can it work? Evidently, it can. If you'd like to be the man who marries a woman 25 years younger, this is what you need.
Cash in the bank
Usually the man who can convince a woman 25 years his junior to marry him will be quite rich or, at the very least, extremely charismatic (a former senator or a leader of a motorbike gang, for example). Rich and famous is the best. Younger women are easily seduced by the lifestyle.
Passion for life
Men who join in matrimonial with younger ladies usually have a burning passion for life and a personality larger than Eiffel Tower. Their excitement and enthusiasm are magnetic. Their zest for life is contagious. They light up the place wherever they go.
Iron-clad confidence
If you worry that your younger wife may leave you one day, she will. You need the confidence of the 80-year-old billionaire, who, being questioned about his marriage to an 18-year-old and pointed out that he would be 90 and she would be 28, answered: "Well, I can always divorce her and marry another 18-year-old".
Professional excellence
Their confidence often comes from the place of professional excellence rather than money alone (money is the by-product of their certified brilliance). Men who marry younger women are experts in their fields.
Good physical shape
The biggest concern of younger women marrying older men is whether husbands will be able to keep up with them. You should be ready to demonstrate your stamina by pulling a few all-nighters in dance clubs, although you don't have to dance yourself, but being there for your girl will be required. If you have a hard body and enjoy daily workouts, it definitely will be of assistance. Training in martial arts or boxing would make you very attractive in the eyes of a younger woman. Your energy has to be higher than hers; SHE should not be able to keep up with YOU.
Great erections and technique
Apparently, no one in the world uses Viagra, but the company keeps posting billion-dollar profits. If it's working today, it doesn't mean forever. You need to also have quite a bit of skill in the bedroom department, and be able to guarantee satisfaction to your younger partner. Rumour has it that 90% of men have no idea how female sexuality works and are pretty lousy lovers. And, obviously, you need a body that is pleasant to touch.
Fashion sense
Good-looking young blokes with gym bodies can afford a fashion faux pas or two, but you cannot. Expensive clothes and impeccable style will be required for the duration of your courtship, and all the years thereafter. And no, you cannot allow your younger wife to buy your clothes. You have to be elegant in your own right.
Cosmetic works
Yes, men age slightly slower than women, but maybe only by 5 years, not 25. Consider some Botox (necessary every 3 months), hair implants (if needed), or just shave your heard like Bruce. Facials, massages to get rid of muscle tightness, moisturizing and exfoliating, waxing and grooming, all the things that women do to appear visibly younger should become your usual routine.
Cucumber coolness
Carrying yourself with the grace of a black panther and hypnotizing service personnel into full attention with just the turn of your head or a 2-second glance, that's the type of coolness we are talking about. This means, you can get into any prestige club without standing in the queue for mere mortals, even though it's your first visit to the city. They just know by the way you carry yourself that you belong. You never get angry and able to solve any problem in a calm and positive way.
Enjoyable personality
Men who marry women 25 years younger are positive and fun to be with. They are not tyrants or complainers, they are active, strong, and flexible, they take feedback, seek advice and make adjustments, which helps them to achieve their goals. They are ambitious and goal oriented, and this is why they have managed to achieve so much in their lives. They have a light-hearted sense of humour and never take themselves too seriously.
Courtship skills
The last but not the least is your courtship proficiency. You know how to be a gentleman looking after a lady. Offering her your hand, opening doors, and moving chairs for her comes to you naturally, and you don't need to think what you "should" do, you just know exactly what's needed in the situation.
Conclusion
So, you think you have what it takes to marry a woman 25 years younger? Then check your profile and make sure all these points come through loud and clear through your photos, texts, and letters! And good luck! 😉

Read also:

>> All articles (in English)

Share this article