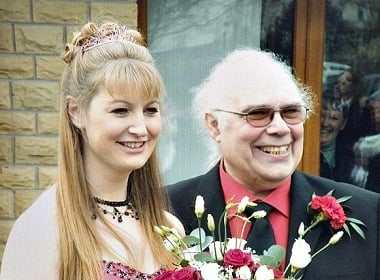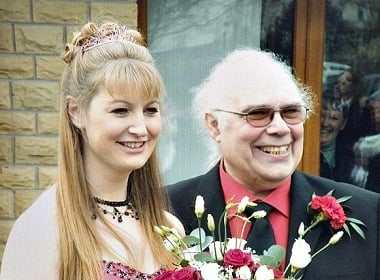 A lot had been written about marriages with a large age difference, but it's worth discussing it once again. Most marriages that I see between Russian, Ukrainian women and western men featurу quite a striking age difference and in my books it means never happily ever after.
Arguments in Favour of Marriages with a Large Age Difference
I know, there are plenty of guys who want to argue and intend to marry a woman 25 years younger.
But they are the same guys who are then discussing ways how to ensure that the woman is not just using him for a passport or money, or that she is not going to take a half of his money or his house and leave him for a younger guy.
If you have any of these worries, you shouldn't ever consider dating younger women.
Why?
Because this fear is palpable. Unless you are absolutely sure that the age difference doesn't matter and you are able to vigorously entertain a younger woman in and out of bedroom (yes, I am talking about sex as well), then there is pretty little chance that your relationship will survive in the long term.
No matter how amazing you think it is when it starts.
Dating Younger Women
Bulging belies, daily beers, and low energy are not attractive to younger women.
To any guy who wants to date younger women, my first tip would be to join a gym and get himself in shape. In just 2-3 weeks you can lose up to 7-10 kilograms (15-22 lbs), depending on how much extra weight you are carrying.
The changes in your looks will reflect dramatically on your attractiveness level to younger women. You will also feel more energetic and happy.
I know: PPL sites with fake Russian brides keep insisting that for Slavic girls "looks and age don't matter". If all you want is to write endless letters and get love confessions in response, looks and age indeed do not matter: You will keep getting friendly responses for as long as you keep paying for them.
But if you actually want a girl who will leave her country to sleep in the same bed with you, then she doesn't want you fat and ragged. Sorry to break your bubble.
(If you are very famous or very rich, you can be fat or look gross. Money and fame do it for some young girls. But for the majority of them, they prefer guys who look neat, healthy, and dress elegantly. So, getting your looks in shape will increase your potential pool of matches in any case.)
Unless you are fit and healthy, and dress well, you are fighting an uphill battle when dating young girls.
Just like if you were trying to get a position of a TV presenter by showing up in sloppy shorts and looking shabby. The young Ukrainian, Russian girls are quite superficial. For them, appearances play a bigger role than anything else.
This is why older men seeking younger Slavic girlfriends are highly advised to freshen up their wardrobes, slim down, and learn a few phrases in Russian or Ukrainian (depending which country is your preferential destination). Or maybe both! Why not, it's not that hard.
How to Learn a Foreign Language for Free
Simply input any phrase you wish to learn into Google Translate. Select the language to which you want the phrase to be translated.
Then press the button to hear the audio (pronunciation).
You don't even need a teacher!
Just use this free tool and your approaches to Russian, Ukrainian girls will be taken much more positively.
Slavic people think that their languages are extremely hard and appreciate when foreigners are trying to learn some phrases.
It shows respect to the culture and the woman you are dating.
Skills for Men Married to Younger Women
Other things to learn for a happy marriage are conflict resolution skills (there are brilliant techniques in my Coaching Program for Men Dating Russian, Ukrainian Women). Yes, you, being older, are the one who has to be wiser.
I am a Certified Life Coach and Master of NLP, having trained with some of the highly recognized mentors in the industry.
The tips and techniques I am giving you in the Coaching Program are what people are paying thousands of dollars to learn in NLP boot camps and trainings, together with methods used by marriage councillors (who are not cheap by any means).
You can get it all in one place, applicable to any relationship, not only with Slavic ladies. Plus you will understand Russian, Ukrainian girls better. Once you understand the inside mechanics of how things operate, you may even start wondering why you haven't realized it earlier, how apparent it is.
But it is only apparent when you "get it". Until then, it's kind of mysterious, and you may struggle. It's avoiding mistakes and doing a lot of right steps that gives you the results.
If you make just 1 mistake and forget about 1 right step, you may not reach your goal.
So, it's up to you whether you wish to set yourself up for success or not.
Striving for Happily Ever After
Coming back to marriages with a large age difference, my take on it: Limit your age difference by under a generational gap.
This means that the woman you are dating should not be close enough in age to you to be your daughter.
If you do decide to opt for the age gap over 15 years, then you should be prepared to simply enjoy your time together and be ready to let her go, and help her to set up her life without you, when the time comes (80% probability it will).
Yes, there is about 20% chance that your large age gap marriage will survive.
80% chance that it won't.
(Those are my estimations, not hard statistics.)
Then you can have happily ever after and not worry about what happens when (if) she decides to leave you for a younger bloke.
You already will know: You are going to help her get an amazing life without you, just as you would do for your daughter.
In this case, you will be happy and she won't have hard feelings.
If you don't, and if you try to punish her for leaving you in any way, you won't be happy and it will end in tears.
So, decide at this point in time and make peace with it now, before you start dating young girls.
Better still, chose women who are more appropriate for you in age and life experiences. These women will appreciate you much more and with them you can truly hope for happily ever after.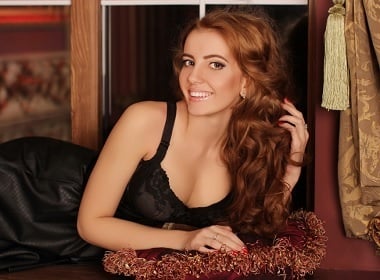 Read also:

Share this article