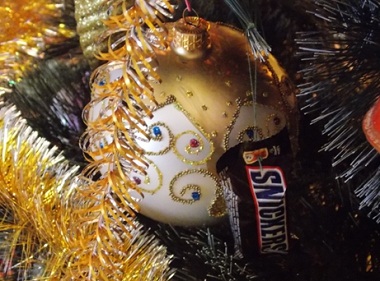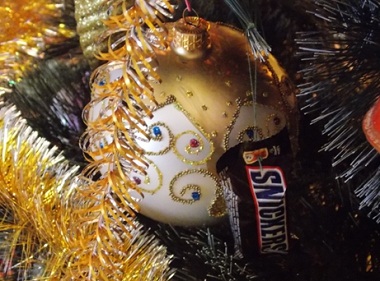 Guest author: Julia Evlanova
Our amazing marriage story began 10 years ago. I was only 14 at the time. Like many teenagers, I strived towards independence and yearned for freedom from my parents.
My desire led me to a group of punks who often hung out near my apartment building. I got my belly button pierced (of course, to express a protest) and demonstrated it to all my friends.
Then, all of a sudden, I became truly interested in Russian and foreign rock music. I started wearing dark clothes, snapped at my parents and even tried smoking and drinking. In short, I was a terrible child at that time. I think I would kick my daughter out of the house if she did the same.
I always used to make friends with some unusual people but at that period the number of them doubled. I remember that one day some "Satanists" invited me to hang out. At that time anybody wearing long shapeless clothes and listening to hard rock was given the label, "Satanists". Especially guys with long hair. In general, I enjoyed the company. The guys and girls were nice and well-read. We had a great time together.
And there was a guy that attracted my attention. He had very sharp facial features, a long hair and an earring. I noticed that he was older than everyone else. It was only later when I learned that he was 9 years older than me. I really liked him. I would say it was love at first sight. He barely talked to anyone and nobody knew him. Of course, he didn't pay any attention to me.
Then I was seeing him from time to time at different parties. At last, my close friend introduced me to him. I remember very well that my hands were shaking. But I pulled myself together as he introduced me to this guy. His name was Sergey. His voice was so soft and it clashed with his appearance. When I saw him smile, I thought I was going crazy. His smile was so sincere and disarming.
I tried not to miss all the parties where I could see Sergei. I even was jealous of other girls in his life. But then I gave it a bit of thought and realized that we couldn't be together. I was only 14 and he was 23; our age difference was 9 years. It seemed ridiculous.
Friends forever?
Some time after, we became good friends. We could talk about anything. We had no secrets from each other.
Then our relationship started to annoy me because I wanted more. And I began to pursue him. I knew where he lived and tried to "accidentally" run into him on his way back home from work. It's wasn't easy to explain to him what I was doing near his house again. Thankfully, we lived 10 just minutes walk away from each other and it was my main pretext.
I did this for a quite a long time. In winter it was too cold to stand near his house for hours. And I turned my attention to his page on VKontakte (Russian social network). By that time I was already 16 and went through a failed relationship. Actually, my crash on Sergei ruined it. My boyfriend couldn't stand that I was always talking about Sergey, so we broke up. I thought that a relationship could save me from my feelings for Sergey but I was wrong.
Spring Fever
Around mid-May in spring my friends invited me to go camping. We planned to sleep in tents, have a barbecue and enjoy the nature. I was happy to join them. Of course, I hoped to meet Sergey there. Happily, my hopes were rewarded. He came on the trip.
The first night we were all sitting around the campfire, singing songs while someone played a guitar. I felt sleepy because I drank too much but I patiently looked at Sergey, who was sitting opposite me. At last everyone else went sleeping and there were only two of us by the fire.
Under the influence of alcohol I came to Sergey and sat next to him. And we talked:
—Are you cold?
—Yeah, a little.
—Well, come closer to me then.
And he hugged me for the first time in our 2-year acquaintance. An incredible warmth was coming from him. We sat together throughout the whole night until the dawn. We were so happy chatting and kissing.
But the next morning he was avoiding me. It seemed weird. When we arrived back to the city, he simply disappeared.
Together at last
When I seldom saw Sergei, he would ask me about my life. I would always say that I was fine. Though it was not true. I really missed him but all my efforts to talk about out night together at the camp were pointless. He didn't want to talk about it and would simply change the subject.
A year ago at the beginning of December, I met my childhood crush again. I was looking for Christmas tree decoration in a shop. A large golden ball hanging on the tree looked like a perfect find.
—Could you wrap that ball for me?
Some guy standing behind the tree asked the shop assistant. I didn't know why but I was sure that the guy wanted to buy the ball I was eyeing. I peered around the tree and saw Sergei, who was looking at the ball. He also saw me. I was startled so much that I couldn't talk.
We spent together that evening, and the next day I moved in with Sergei.
He told me that he was afraid that our relationship would not work. I understood him because I was afraid of the same thing.
The best Christmas present ever
The present that I had received that year was better than any other gift I had ever received.
It was a wedding ring. Sergey dressed as Ded Moroz (Russian Santa Clause), took a ring out of his bag and asked me to marry him.
This is our incredible love story!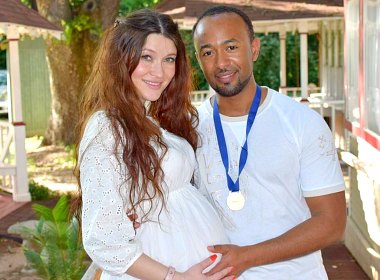 Read also: