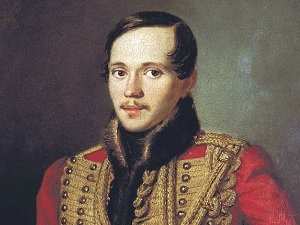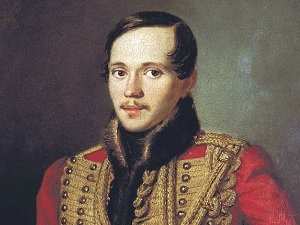 200 years ago, 15 October 1814, the most famous romantic Russian poet, Mikhail Lermontov, was born. His mother died of illness when he was only a toddler, and he was brought up by his grandmother, a high-level Russian aristocrat. His father Yuri Lermontov was a descendant of Scottish officer George Learmonth (thus the surname). Lermontov's caretaker, grandmother, had a huge feud with Yuri, blaming him for her daughter's death, and young Lermontov rarely saw his father. The future poet's father passed away when Mikhail was only 16, which had a strong impact on him.
Having received a great education in the Moscow University among "crème de la crème" of the future Russian literature, Lermontov happened to be too much of a rebel to fit into the noble society. His poems attacked the tsar's regime, and he was sent to serve as an officer in Caucasus.
It is in his exile that his most romantic poems and prose were written, which are still being studied as a part of curriculum at Russian schools at present. Lermontov also was a great artist and painter, although most people only consider him a poet.
Unfortunately, this amazing author's life had been abruptly terminated at the age of 26, typically at these times, he was shot at a duel. It is astounding that such a young author could produce such a great imprint on the whole Russian literature till today.
My most memorable verse of Lermontov is this one (from the poem "The Sail"):
A lonely sail is whitening
Among the bluish fog of sea
What is it seeking far abroad?
What has it given up at home?
(Quite appropriate for all of us Russian girls who left our homeland behind.)
Lermontov is one of my favourite poets and this is why I felt compelled to share this with you. Your lady may also appreciate your knowledge! 🙂
Read some quotes and poems by Lermontov at these sites: