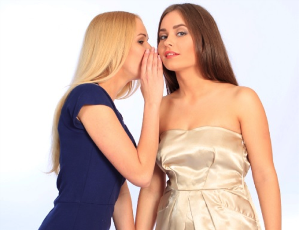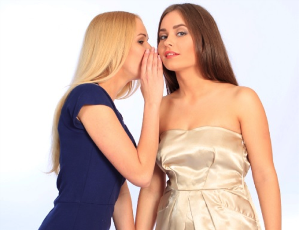 Isn't it a dream of every man, to have women chasing him? If you wonder how to get women to like you, this desire is more common than you may think. It's probably as common as a girl's dream about a prince on a white horse who will throw his kingdom to her feet. Not that they are comparable by any means, of course your desire to get women to like you is much more sensible than this childish dream coming from silly fairy-tales.
Nonetheless, the girly dream about a prince on a white horse is directly connected to your issue. In my 15 years of working for Elena's Models, every woman's profile I read confirms it. Most girls want to be swept off their feet. They dream about a fearless hero who would do anything to make her his. This naive desire sits inside every girl on a very deep level, which makes it hard to resist. Even the most practical and rational ladies have this aspiration lurking inside them, even if they won't ever admit it. If you think about women liking you, remember this simple postulate.
Whether you are dating women in real life or online, general rules of becoming more attractive for them are the same.
Appearance
You think it's reasonable that you consider women's appearance first but many men forget to consider this in reverse. Your appearance is important for ladies, too. They are not very concerned about genetic factors, such as facial features, but they do look at your clothes, physical shape, and fashion style. If you are neat, fit and elegant, they may overlook the shape of your jaw or nose, or how tall you are.
Get some cool new clothes. Join the gym. Smile more. All this will change your appearance for the better.
Personality
Many men think that women are attracted to money. While this may appear to be true, in fact women are more attracted to confidence and inner strength in a man, which for some people comes easier if they have money. It is for the same reason that girls are known to "like jerks". They don't really "like" jerks because they are jerks, but because they have this inner strength and confidence. Confidence comes, first of all, from being truthful to yourself. If you accept and like who you are, people feel genuinely attracted to you.
If you do not like who you are, change it. Stop lying to yourself. Write things about yourself that you believe to be true and check the opposite statement. Which one is truer? Great thing about it is that you have the power to be whoever you choose to be.
Interests
Women are attracted to men's interests that are dangerous and require a lot of inner strength and confidence, and not attracted to interests that are too safe. Thus they are attracted to men who do sailing or boxing, and not attracted to men who collect action figures or play computer games. They are also attracted to men who are not afraid of putting themselves on the line, so any hobby connected with performing arts will be attractive to them: dancing, playing in a band, acting.
If you have no hobby that requires you to put all of yourself on the line, find one. There is definitely something you have always wanted to try, be it playing banjo or martial arts. Don't be afraid to make a fool of yourself; everyone who is great at what they do was one day at the same level as you. You can find a beginner's group for anything. Find something you will love doing and start practicing.
Surroundings
You may not own your own home and drive an inexpensive vehicle, but the price has nothing to do with it. What matters is that you love where you live and what you drive, and it's clean, orderly, and organized. Women like men who live in a tidy and well kept environment.
If you want a better vehicle, you can buy an old Mustang and restore it. Or you can get a cheap auto at car auctions, and have it repaired. Clean up your home. Throw away anything you haven't used for the last 12 months. Put everything in order and keep it orderly and pretty. Paint the rooms and get new carpets, or move, if you are renting. Decide where you want to live, and start working on it. Think how you can make it happen instead of cutting yourself short, "I cannot afford it" or "I will never be able to do it". As the saying goes, when you've set a goal, and you are doing everything you can to achieve it, the whole Universe works together with you to make it happen.
How soon will women like you more?
In essence, if you get these ideas to your heart and devote your best efforts, it will only take a few weeks until you will see the results. It's not easy to change all your long-term habits quickly, but practicing even 1-2 new habits a week will give you 10-20 great habits in just 2.5 months.
Seriously, you do not need to make millions to be liked by ladies. Just be in control of yourself and your life. Start with spring cleaning your home and car. List all your bills and start paying them off one by one, starting with the smallest. Get a part-time or weekend job if necessary. It's all about regaining control of your life.
It's never, "I can't", it's never "I don't want" (because you do want this to happen, right?) — it's always "What's stopping you?" Most often, nothing!
Read also:
>> See all BLOG articles (in English)