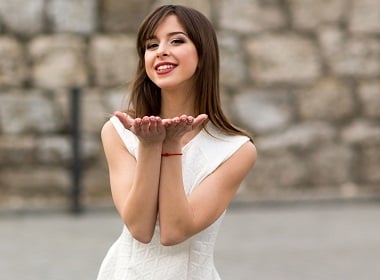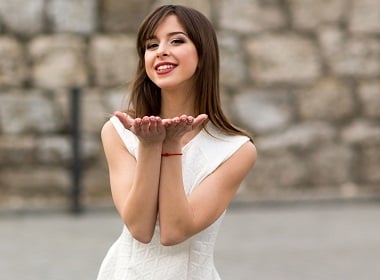 In the first years of the Internet, the vast majority of dating sites were free. Back then it was necessary to accumulate large enough databases of users. Then there was this need to accept credit cards, which also wasn't an easy task to solve initially.
Then came the epoch when free personals turned to a more professional way of operation. They started providing technical support to users and hire personnel to do it, rather than the owner sitting at home after work answering client's queries.
How free dating sites make money today
In our days, the dating websites, which don't charge for using their connection tools, make money on advertising. You will notice that such enterprises have more ads on their pages. While it strikes as annoying, you will survive.
Because the money comes mostly from commissions for the ads, free of charge dating portals skip on customer service.
"What's the big deal," you might think. Definitely, reading FAQ helps. But it also means that profile checks remain minimal, if the information and photos are checked at all.
As such, scammers and fraudsters of all types love freebie singles websites. They get in without problems.
What does it involve for you? Potentially, you spend time developing what you thought was a relationship, and only after several weeks (or even months) realize the person pretended to be someone they are not. Online swindlers learned to do it well.
It doesn't mean that one is unable to find a real date through the complimentary dating sites. However, you will have to thoroughly screen all potential prospects before getting too close.
The free sites still need to cover expenses such as hosting, software updates, and security. Their low income may not allow them to have the first-grade programs and encryption. In its turn, it undermines your privacy and security.
Paid dating services
Premium dating sites constantly work on upgrading and improving safety of users. They continually develop software and new features.
The process of a profile approval, for example, on Elena's Models, involves a personal interview with the woman and online safekeeping checks. This allows to prevent bad profiles from ever entering the database. It takes administrators up to 40-60 minutes per applicant to approve it. However, this is why the database quality stays first-rate.
Further checks and monitoring of chatting patterns stop potential abuse.
Other advantages:
No confusing ads. Rather you can find useful tools, which help your connection and courting.
Better quality profiles. Professional and intelligent women prefer paid membership online personals websites, because they feel classy men wouldn't want to waste their time.
Quick and efficient customer support. Most queries are answered within 24 hours.
High security with the latest encryption. To improve security, com provided side-wide HTTPS connection.
Unlimited communication
Infinite contact options (chat, mails, photo and video exchange, a complimentary mobile app) is another feature that makes Elena's Models a top dating destination.
While the majority of "Russian brides" sites chose the way of charging per letter (or per minute), here you always know how much the service will cost you: Just your membership fee.
Once you have selected an unlimited package (Platinum or Ultimate membership), enjoy your communication without restrictions!
It includes:
Video chatting and messaging
Mails
Text chat
Photo and video exchange
Complimentary mobile app
Personal blog to share news and updates without moderation
Share your direct contacts details with women
It's absolutely essential to understand that while premium utilities come at a cost to the provider, you get them at a fixed price. Ultimate membership on Elenasmodels.com includes personal assistance by our qualified staff.
There is no Russian dating site providing more all-inclusive services to members for one-time affordable fee than EM.
This is why so many couples connect on Elena's Models.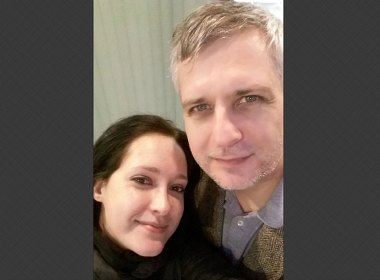 Read also: