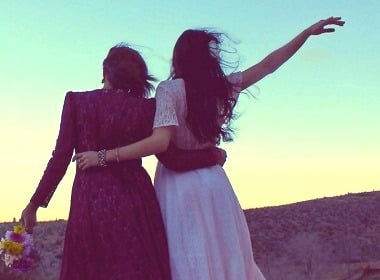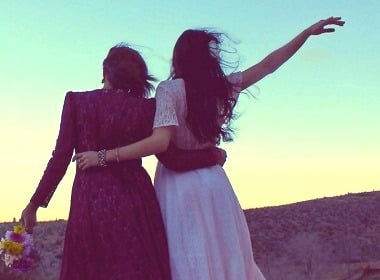 When I asked my husband what he thinks about feminism, he said, "You mean men-hating?" He tried to tell me something else and understood what I wanted from him, but it was unnecessary. His short answer was enough and described perfectly how feminism is perceived in Russia. Most people don't know what it is, others think it is something negative, and only a few are aware of its attainments.
Definition of feminism
In Russia, the meaning of the word feminism is distorted. In most cases, it is perceived as something negative implying men-hating or an extremely masculine behavior.
Russian women who pose themselves as feminine and beautiful creatures grimace when hear about it. It is hard to find a lady who would proudly and openly state that she is a feminist. Even if you find such a woman, she may still have a wrong understanding of this movement.
To check that, I decided to conduct a mini-research among my female friends. I questioned them about their attitude towards feministic ideas and this women's movement.
Mini-research: What Russian girls think of feminism
Yuliya, 27, said she doesn't quite understand what feminism is. "To tell the truth I never thought about it."
Irina, who is also 27 and married, has a negative attitude towards it. The lady doesn't particularly know its history but she feels "sometimes this movement goes too far and state that men are nothing or even belittles men." Thus, Irina is feeling sorry for men rather than females who have struggled for equal rights for centuries.
From one side, her opinion shows how warm-natured Russian women are. But from the other side, such position is quite common for a male-dominated society.
Then I asked Irina whether husbands should help wives with housework. Isn't it unfair that working women still do far more household chores than their husbands? Irina's view, "If women want to work and earn money, let them do it. But men on female duties?" That's not even discussed in the country.
This is true. Unfortunately, Russian society never embraced feministic ideas that would encourage men to get involved in home life. During the Soviet times, women were required to work but they were also expected to be homemakers. Females had this double burden and most of them still "enjoy" such situation.
Finally, we reached an understanding. She agreed that men should help their wives. Now that she's pregnant she has more reasons to appreciate it.
The following respondent, my sister, surprised me. She is an educated person and reads a lot. She told me that we have to be thankful to feminists for many achievements. Today we "enjoy the fruits of feminism such as the right to work or drive a car."
Another girl, a mother of two wonderful kids, was puzzled by the question. She said that she had no idea what it means.
Feminists in Russia
The longstanding male dominated culture has little room for rapid improvements.
Feministic ideas have been always distorted in the local mass media. The feminists were described as "mannish" women with "unshaven underarms" who are ugly and hate men.
As many Russians believe, there are 3 reasons why a woman becomes a feminist, according to Gazeta.ru:
The absence of a husband caused by her external ugliness, bad temper, or bad luck of a different kind of life.
Laziness, which makes a woman search for an "excuse" why she doesn't want to perform female duties like washing, cooking food, cleaning, and raising children.
Sexual orientation. She's a lesbian. Some people in Russia still confuse feminists with lesbians.
Consequently, a Russian man cannot legitimately have feministic views, if he's not a complete idiot.
On the whole, the feministic movement is not popular in Russia. The issue is not discussed on TV or in press. Even women themselves do not raise such questions.
In fact, local views dismiss feministic values as a kind of extremism. The approval-stamped societal consensus holds, "Yes, I am all for equality, but feminism went too far."
Back to patriarchal ideal
Today's society turns to conservative ideas, which are being heavily propagated by the media.
It is believed that a man should work and provide for the family. His wife is supposed to be busy with children and housework. When children grow up a bit (the age of 3+), the mother can start working. But her salary is usually lower. This patriarchal ideal that is being promoted as the "right" way of life.
There is also a serious problem of domestic abuse in Russian families. A huge number of women die every year because of family violence. However, the problem is not covered in public and people do not know that women who face such a situation are not properly protected. But no one associates the issue with the absence of feminism and its fight for women's rights.
Instead, people are talking about the necessity to revive traditional values, ban abortions, have more kids, etc.
It is even believed by some that the problem of women's rights is completely solved in Russia. This idea is strongly supported by Irina Alksnis, a political analyst. She believes that "Russia forgot about women's emancipation more than the West will ever learn about it," Nalin.ru reports. Alksnis states that problems that western countries currently struggle with what have been "solved by our grandmothers 70-90 years ago."
"Russian society had long ago overgrown the western attitude towards women's emancipation—which in our eyes looks [like] not a very smart teenage maximalism."
That's all you need to know about feminism in Russia.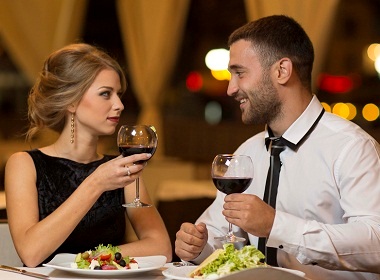 Read also: