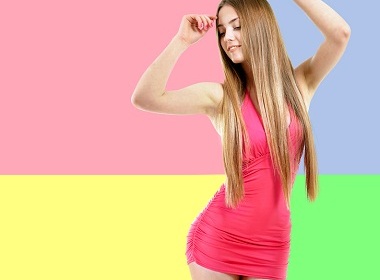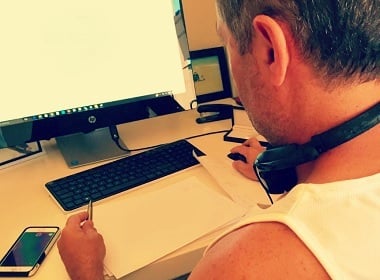 There must be a lot of guys with a delirious sense of reality, because otherwise half of Ukrainian dating sites wouldn't even exist. If you have ever looked at sites presenting "Ukrainian women seeking marriage", find out beforehand how a lot of them work.
How Fake Ukrainian Dating Sites Work
Job ads of Ukrainian international marriage agencies on recruiting portals explain the mechanics of their work in obvious details:
Pretty girls are used for photos. The young women are invited for a photo session, where they either get professional photos for free or may be paid around $5-20 for participation. Women need to provide their passports for registration. There is also a short video taken. During the photo shoot the girls are given a makeover: Professional makeup, clothes, and told how to pose. Photos are routinely heavily retouched in Photoshop, removing any imperfections, including body and face adjustments. Girls' profiles may be re-sold by agents for $50-100 per profile.
Other women (or even men) are hired to type messages. The "typing slaves" are paid $0.20-0.75 per mail, or $1-2 per hour of chat. They are required to send hundreds of "first letters" to men daily, which potential suitors can open free of charge. If the man decides to respond, he needs to purchase "credits", a certain number of which is deducted every time he responds to an email or sends a chat. (Normally the first purchase is already around $100, which is not refundable.)
Marriage agency administrators are responsible for managing personnel. They earn the most. Administrators pay girls and "typing slaves", instruct new recruits, and make sure the scheme is flying under the radar of the mother agency (the PPL dating site where you pay money). They have to constantly attract new girls and "typing slaves" to replace the ones who dropped out of the program (typing slaves earn peanuts and depart as soon as they can find a decent job, because they

abhor

dislike typing love letters to

morons

intellectually challenged). Administrators may be temporarily taking over communication, sending messages on behalf of any girl under their supervision. If a "typing slave" has a problem with a customer, they are required to ask the administrator how to manage it: For example, a guy wants to visit, how to delay him for as long as possible, while keeping him hooked.
The pretty young girls from photos are not interested in spending their nights sending love stories to aging men from America, I can assure you. They are normal young women who enjoy clubbing, shopping, and dating local guys, while you may be thinking for hours what to write in response to a letter you received, which had her picture attached.
If you decide to enter an online communication (for each piece of which you are required to pay), you are conversing with the "typing slave".
To earn any reasonable amount of money, the "slaves" have to stay up late (to match time zones when men like to send mails) and constantly be online for 4-12 hours daily to respond to admirers swiftly.
If you still didn't get it: Your communication with the "typing slave" (substitute) has no link to the young lady in the pictures. She doesn't even know you exist. She is not interested in you. Yes, she is a real person, but your relationship is not real.
The goal of the "typing slave" is to keep you hooked forever. The more you write, the more she/he earns.
This scheme is only possible when a suitor is overseas. It would never work with local guys where people want to meet each other a.s.a.p.
Fake Ukrainian Dating Sites with Bots
Some of the fake Ukrainian dating sites don't even bother with hiring "typing slaves". They just use bots: automatic programs that send and receive messages resembling real communication. This removes the need to pay substitutes to type messages, any human error factors.
Chat bots can be purchased online. There are plenty of ads on social media sites (VK, Facebook) offering chat bot programs for purchase, written for specific PPL sites.
Modern bots are quite sophisticated: They have time delay functions and may sound intelligible in their messaging.
To avoid detection, there may be up to 30-40 variants of words in every sentence, so it's never repeated quite the same:
Have a [nice, great, enjoyable, fun, energetic, bouncy, relaxing, peaceful, pleasant, lovely, divine, amazing…] [day, evening, morning, afternoon…].
What a [wonderful, sweet, interesting, lovely, charming, beautiful, delightful…] thing to [say, state, utter, pronounce, voice…].
One of distinct features is the frequent use of the person's name or nickname (dear, honey, etc.). They also often ask questions, and then (without discussing your answer) immediately go into telling you about their view on the matter, so you feel as if there is some meaningful conversation.
For example:
Bot: What is your favourite season?
You: Spring (autumn).
Bot: I think all seasons are beautiful! In their own way… I love spring for its blossoms, summer for fruit and swimming in the lakes, autumn for bright colours, and winter for its serenity. I think I am very romantic. What do you think?
You: Yes, you are. (Not really.)
Bot: You are so sweet! Dear, I am starting to have very strong feelings for you… I cannot stop thinking about you… Sorry, it may sound a bit not modest. A woman should be modest, right?
You: Yes. (Not necessarily, I like you not modest.)
Bot: You are a very nice man. I think you are trying to make me feel good. I like it. Do you also think about me some time? Honey, I am thinking about you all the time…
Etc, etc.
Bot conversations can be updated and new dialogues purchased online as well. There are authors that make money writing for chat bots.
PPL Sites Claiming Scam Checks
Since the truth about PPL (pay per letter) dating sites came out, both in English and through the mainstream Russian media, their management tries to convince users that they perform "scam checks" and remove profiles that are "not real", or if women are no longer interested.
I can tell you with surety: NO woman wants to write letters for months.
Real women are clear: Get on Skype, see how the person actually looks, and if you seem to like each other, meet in real life. Without "translators" — there is no need for a "third wheel" on a romantic date.
The undercover journalists checked how "scam checks" by PPL agencies work:
A site administrator phones the "typing slave" on her mobile and asks who is she corresponding with, what are they talking about.
The mobile phone number in the profile belongs to the author of the messages (the "typing slave"), who earns money on defrauding men! Of course, she reports that she is sincerely looking for a husband… by sending 350 mails daily to attract new suitors, despite having 15 people who are writing to her already.
The "honest marriage agency" site pretends that they are satisfied. Of course! They are getting over 50% of what men pay. They have the passport copy on file, they phoned "the girl": "We did our fraud checks," they muse.
And the scheme continues ad nauseas.
If the "typing slave" decides to resign, a new mobile number (of the new substitute) will be entered in the system in the profile of the girl.
If a man decides to visit, the girl in photos will be called for the date with the man, in the presence of a "translator" (the "typing slave" assigned to her profile). Anything the pretty girl doesn't know about her "communication" with the man, the typing slave is aware of.
If the girl is already married (some photos are used for years) or doesn't wish to be involved (even though she is compensated generously for meetings with men at the rate of $10/hour, while daily wages in the country are around $10-15), then the man is told that his date had to urgently go to funerals, an overseas business trip, or to look after a sick relative in the countryside.
He is also offered to meet other women from the same "honest marriage agency".
Media reports in Russian:
This scam on Dr. Phil:
Are There Real Women on PPL Dating Sites?
All women on PPL dating sites are real. But it's quite likely:
They don't look like their photos in daily life.
The photos may be several years old and retouched.
These women are NOT the people who are writing messages and chatting to you online.
Otherwise, these women do exist. The photos are of real people.
By the same token, you can imagine that you are writing letters to Victoria Secret angels Elsa Hosk and Taylor Hill, for example. They will not be writing to you, but you may dream that they do. What's the difference?
Oh, yes: The women from photos in fake Ukrainian marriage agencies agreed for their images to be used in dating scams. Great! They must be exactly the type of ladies you'd like to see as your future wife. Good luck.
Don't kid yourself: Girls on PPL dating sites know exactly what is going on. At first, when "typing slaves" find out what their jobs entail, they are put off… but then the money makes sense. You can sit at home typing on your iPad while watching TV, and it doesn't really matter what you say, as long as you keep the illusion for the men.
It's kind of… stupid, but if these guys want it, why not?
Are There Any Real Ukrainian Dating Sites?
Of course, there are. But real women, as I keep saying, do not wish to correspond for months — or even weeks.
They don't feel it's real, unless you show your face on Skype (which should match your photos in the profile by age and looks), and then start planning a visit. They won't even want to talk to you, unless you have a photo in your profile (which they carefully read, to find out whether you are the type of man they'd like to meet).
And, of course, they have no desire to type nights through, because they go to work in the morning, teaching kids at school or treating patients in hospitals.
When you are awake and finished your job, she is probably already asleep in bed, and if you wake her up, you are going to hear some non-pleasantries. If you have no idea what is the time at her home town right now, you are probably not in a real relationship.
Paying for each message or chat can only give you the flawed PPL model, where people communicate with you because they earn money on it.
You cannot create a relationship while you are paying someone to talk to you, period.
PPL sites constantly make as if they are trying to "catch" scammers (typing slaves-substitutes). Although stopping this whole problem is very simple: Stop charging per message and don't pay commissions to agents.
But PPL sites won't do it, because then they may have no one left: They created a model where they pay agents, who get them girls, for mails and chats. If they remove the need to pay for every message, they may see no one left to communicate.
Your communication is real if:
You are NOT paying for each message.
You can send and receive as many messages as you wish for free.
The woman is happy to exchange a lot of messages with you.
You both are sharing a lot of fresh photos, made today.
You can chat on Skype with video at any time for at least 10-15 minutes.
You know her mobile phone number and she answers it.
She is happy to see you on Skype and her face lights up.
She has an actual job. How does she feed herself?
If she has no job, or her job is of "fitness trainer" or similar, you should be worried. Those are the girls that make money by taking men who come to visit them "shopping" for expensive presents and then return goods to the stores.
Why Do Guys Fall for Fake PPL Dating Sites?
Because they get tons of "messages" from women who are supposedly interested in them. These women are seemingly good looking (on their retouched professional photos) and very forthcoming. There is nothing for the guy to do! (Just keep paying money and enjoy thinking you are in a relationship.)
At first guys think, "Let me give it a try…"
Then they think, "It may be real…"
So, they keep going.
Some are going as far as visiting their virtual PPL girlfriends, sometimes several times. They buy lots of presents, get promises of marriage, love, and everything else (only promises).
It's crazy, but these guys prefer it to reality.
They keep dreaming for years about their wonderful romance and the beautiful bride who is so devoted to them.
They cannot even date real women: It requires work. You cannot say anything you just thought of; it's easy to put a woman off. You actually need to court her; she won't be courting you.
In short:
A scam is just happening. You are basically doing nothing. The scammers create a fake "romance" around you.
To build a relationship with a real person, you have to work for it. Real people, especially women, have defences, idiosyncrasies, fears, apprehensions. It's hard work.
The bottom line:
Unless you can jump on Skype at any moment and chat to your online sweetheart for free, it's not real.
Unless you two communicate directly without mediators, it's not real.
Unless you have to put effort to move your relationship forward, it's not real.
Now, we know that people, especially sexually deprived men, are fallible and gullible. One such example are poor converts that blow themselves up (along with dozens other people) hoping to get 72 virgins on the other side.
By the same token, there are rich guys sailing Mediterranean on shiny boats, smoking Cuban cigars, after convincing a plethora of western men that there are pretty, young Ukrainian mail order brides who are excited to write them letters and chat with them online for months. And you are the one who is funding their lifestyle.
Are There Any Good PPL Dating Sites?
PPL (paid chat) dating sites cannot change what they are. Their model is inherently flawed.
The agents that work for them constantly try to invent new methods to make more money (by ripping off men), and PPL sites are basically allowing this to happen, while knowing with 100% certainty how the fraudsters design their schemes. If it's not a secret for me, it's not a secret for them.
PPL sites simply close their eyes to the realities and pretend it's not happening, or that it's happening elsewhere, and not on "their site".
I can tell you 1 thing: 80% of women on Elena's Models are gone within 2 weeks after joining. They have already met someone they liked, or they decided that dating foreigners is not for them.
Do you use a dating site that doesn't work for you for months? There are hundreds of sites (and free dating apps), and users move freely from one to another, if they cannot see it working for them.
All women in Ukraine and Russia study English at school for 6 years! And they have to pass an exam at the end. They don't need "translation" mediators in the form of PPL sites.
Anyone who is writing 350 letters daily (and PPL sites know how many mails women write), while chatting to 25 permanent admirers for months, is not seeking a partner but making money on commissions for letters.
I know because I can see how people behave on a non-PPL site where communication is free and unlimited: They hook up online, and then immediately disappear from the dating site to chat in private, without mediators — NO MATTER how bad or good the girl's English is, the pair is not hiring translators, but simply uses a free app or Google Translate.
So, don't tell me that logging into a dating site would be "preferable" to Ukrainian women as compared to using Whatsapp or Viber on their mobile phones — ALL women of marriageable age in Ukraine have mobile phones. (Even kids in the middle of Indonesian islands have mobile phones today.) If a person can talk to you online, she can talk to you on Skype or app.
There is NO need in PPL (pay per message) communication. It doesn't create relationships; it's totally superfluous, and its only goal is to extract money from men.
PPL sites don't care about you and they don't care if you can or cannot find a real relationship, as long as you pay them money. They are purely self-serving.
If they did care about relationships and wanted to protect their customers, they would remove these barriers and let people communicate freely.
But they don't.
So, are there any good PPL dating sites? What do you think?
About the author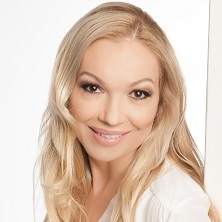 Elena Petrova is a Dating Coach with a 16-year-experience in the industry of online relationships and love. She met her western husband and moved overseas, going through every step of long distance romance that Ukrainian, Russian women dating foreigners are going through. She has been writing books for men and women since 1999, helping them to decipher real from fake and find their true love.
Check her latest book "Stop Wasting Money on Dating Russian, Ukrainian Women".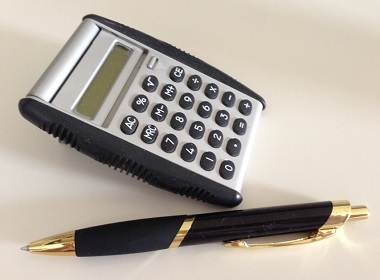 Read also:

Share this article