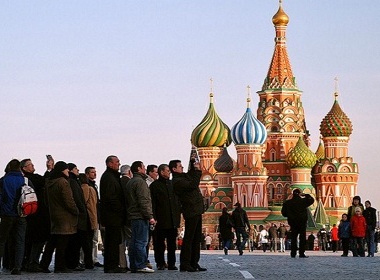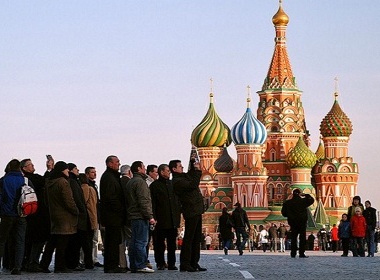 Staff author: Adilia S.
Last month Moscow hosted an exhibition about life of expats in Russia. There are about 100 thousand of expatriates living and working just in Moscow. Although some foreigners left Russia due to the economic downturn, many more remain residents.
Expats About Russia
Some westerners are fearful about coming to the country because of stories they have read online or in the media.
But Russia can be a great destination for expats and many of them feel excited about their life here. Some foreigners stay in Russia for more than 10 years and do not want to leave.
Why? What do expats like about this big and sometimes mysterious country?
Busy Life
Paolo from Sweden says that he enjoys Moscow busy life. Moscow is open 24 hours. People are going to cafes, restaurants, night clubs, hanging out with friends. He believes anyone will fall in love with Moscow if he likes life in big cities.
Polly Barks from the United States has been living in Moscow since 2010. She is originally from a small town (about 3.000 people) and feels excited about Moscow lifestyle. You can always find what to do in the city. Besides Moscow is the mix of old (Soviet) and ultramodern buildings, which make the city even more dynamic. She loves just wandering around the capital of Russia and admiring its architecture.
Moscow Parks
Teacher of English Will Fowler says that he's fond of Moscow parks. He says that when he is upset he goes to Kolomenskoye. This beautiful park is situated within the city. It's nice to walk in the park alone thinking about different things.
He also really likes the City for its contemporary art and Winzavod (winery) for its sense of freedom.
Moscow has over 100 parks within the city limits, not mentioning countless gardens.
Russian Food
When asked what he likes most of all about Russia, Paolo answers that the new food he tried in Moscow is awesome. He finds Georgian cuisine absolutely amazing. Paolo also likes bliny (local pancakes) — they're cheap and tasty.
Guiseppe from Italy agrees that the local food is really tasty. He loves borscht and smetana.
When Catherine Bernie from the USA decided to go to Russia, everybody had recommended her to try borscht. Now it's her favourite dish. She also likes Russian honey cake. She finds it delicious.
Russian People
All the expats share their impressions gained during socializing with people in Russia.
Derrick Paul Brown, an American basketball player living in Russia, didn't expect to see such warm relationships between locals.
He thought that people are not openly friendly, they rarely smile. He says that as soon as you talk to someone you come to understand that Russians are very open. As he believes, they simply do not display their inner emotions to strangers.
Polly also thought that Russians were gloomy, but after some time spent in the country she believes the opposite. Now she thinks that Russians can be very helpful and positive. Peole cannot help but smile when hear a foreigner speaking Russian.
William Hackett-Jones from Great Britain says that he learned how to be generous from Russians. Life is not easy in Russia, so people try to support each other. When he was in a trouble, English friends sent him beautiful messages asking if they could help him. Russians, to his great surprise, did not ask him about anything but offered a concrete assistance.
Paolo says that Russians just need time to get to know you better. But if they see that they can trust you, they become extremely hospitable and kind.
Russian Women And Relationships
The majority of foreigners find Russian women attractive and feminine.
Expats living in Russia often say they can't understand relationships between local men and women.
Paul wonders why Russians need so many flower shops: they are everywhere in Moscow and other cities. A man always comes to a date with a bouquet of flowers. If it happens in a restaurant, the waiter brings a vase for the flowers. Paolo calls it "flower centered dating culture".
Polyglot Luca Lampariello admires Russian girls, especially their sense of family. He admires the positive side of such division between men and women, which is in decline in Italy.
Thai girl Ploychanok Pontavornkunchai says that Russian men are courteous and attentive. They never forget to open and hold the door for a girl. She has never met so many gentlemen though she's been to lots of places in the world.
Costs Of Life
Paolo doesn't think that Moscow is extremely expensive. The only things he finds expensive are property prices.
On the contrary, Holly says that Moscow is an expensive city. She consider prices for property, clothes, and electronics to be too high. Only the basic food and transportation are cheap.
Here are some approximate prices that will help you to decide whether it's expensive or not.
Taxes For Expats
Guiseppe says that foreigners love the country's low income tax. It's 13%, while in Europe it can be up to 40%. Thus it's possible to have a high income in Moscow and pay low taxes.
Foreign exchange rates are also attractive. Tax rates for Russian residents is 13%, while for non-residents it's 30%. To become a resident for tax purposes, you need to spend in Russia at least 183 days in a year.
Russian Adventurousness
Many expats note that life in Russia is exciting and full of adrenaline.
Charles Thompson from the USA moved to Russia when he was 15. He's been living there for 5 years. Recently he visited America and found life in States boring and too predictable. He got used to be excited and a bit stressed.
An actor from the USA, Odin Biron says that life in Russia still fascinates him. He never knows what is going to happen tomorrow. Every day is an adventure. He's been to lots of Russian cities, took a 4-day trip through the country and saw things that impressed him. He confesses that he's afraid of going back to the USA.
Recommendations
Guiseppe recommends to rent an apartment in the city center to enjoy a walking distance proximity to home from a variety of places.
Holly Barks mentions that it would be useful to learn some Russian words and phrases.
By the way, do you know how to say I love you in Russian? It's extremely easy. Just remember the following phrase in English – Yellow blue bus.
Yellow blue bus – Я люблю вас – I love you.
There is one more:
Horror show – Хорошо – Good (Ok, fine).
Hope that now that you've learned some positive things about Russia, it's not "never-ever-in-my-life" destination for you anymore.
Watch 2 short videos about life of expats in Russia. In the first video Derrin explains what he thinks about Russians, has some borscht in one of his favourite restaurants and shows off his home.
The second video is about Abhishek Rungta from Toronto, Canada, a mobile app developer working for a Russian bank. He dispels myths and stereotypes about Russian people.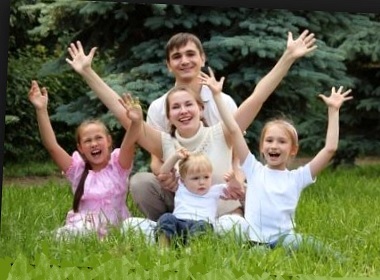 Read also:

Share this article