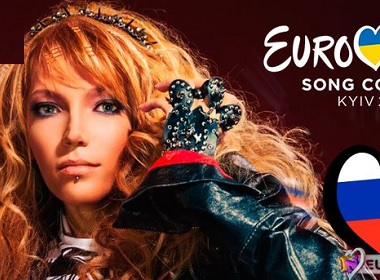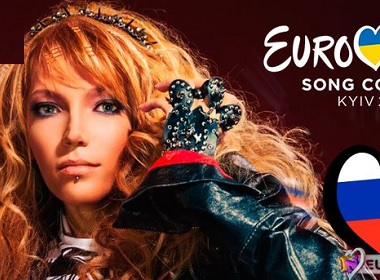 Julia Samoylova is officially refused by Ukraine's security service SBU an entry to the country to represent Russia at Kiev's Eurovision singing contest in May. We have reported earlier this week that Russia's contestant performed in Crimea in 2015 without asking a permission from the Ukrainian authorities to visit, which is a violation of the local legislation, since the territory is a matter of a geopolitical dispute.
This is why Julia Samoylova was banned from entering the territory of Ukraine for 3 years and will be unable to perform in Kiev in May.
European broadcasting authorities expressed their unhappiness with Kiev's decision, with the official statement published on Europvision.tv. "We are deeply disappointed in this decision as we feel it goes against both the spirit of the Contest, and the notion of inclusivity that lies at the heart of its values," the statement says.
The competition bosses also added they would continue the dialog with Ukrainian authorities with a view to get a resolution.
It is not entirely impossible: As we mentioned before, there were precedents when banned celebrities were allowed to visit Ukraine due to special circumstances. Natasha Koroleva, a pop singer who lives in Russia, was banned by SBU but allowed on request to attend funerals of her grandmother in Ukraine.
Russia's reaction
Russia's media bosses immediately called to boycott both the attendance and broadcasting of 2017 Eurovision that will take place in Kiev in May 2017.
And here is another twist: Julia Samoylova was instantly announced as the singer who will represent Russia in 2018 Eurovision competition.
A top Russian official stated that the country would boycott not only the 2017 contest but all the future festivals if the management of the European broadcasting union doesn't say clearly that it disagrees with Ukraine's decision, Obozrevatel.com reported.
Maria Zakharova, press secretary of Russian Ministry of International Affairs, stated that Samoylova's ban from visiting Ukraine should become "the moment of truth" for Europeans to show that they still stand for "basic values", RIA reported.
Apparently, attendance of a singing contest is a matter of the highest importance for many high level public servants.
What people think
Opinions in Russian and Ukrainian social networks are divided. Some think Ukraine's decision was unreasonable and harsh, others insist that appointing a disabled young girl (who as the powers in charge knew perfectly well would be denied an entry to the country) as Russia's pick was a "provocation" and "an elaborated act of cynicism".
For the second year in a row singing is not the major reason why Eurovision is mentioned in the news. And it's not over yet. If you thought last year scandalous win by Jamala was off the wall, this year promises even more drama.
So, when you are talking to women from Russia and Ukraine on Elenasmodels.com, be careful with nationalities; it's not one big happy family as it used to be before 2014. Although the majority of people, as well as us matchmakers, prefer to keep away from politics, it's hard to do when everything is permeated with its flavours.
The issue of admission of the Russian entrant to Kiev's contest may be a good test to find out which camp your sweetheart belongs to: Ukraine is not totally unified in its approach to the country's future and alliances. In any case, that's one topic that most ladies you are chatting to may be eager to discuss.
Photo: official website of Julia Samoylova http://jsvok.ru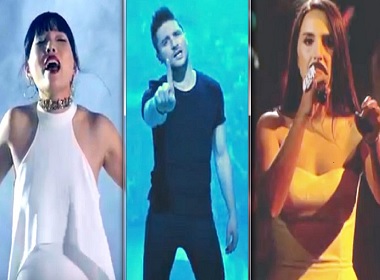 Read also:

Share this article