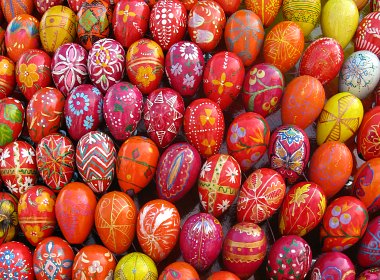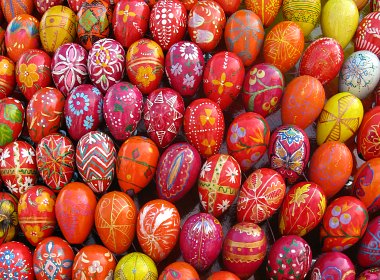 To all our clients who live in western countries, happy Easter holidays! Whether you are religious or not, it's great to enjoy a little break and get together with the family and friends.
How Russians Celebrate Easter?
Russians and Ukrainians celebrate Easter usually on a different date to the western countries. The reason for that is that churches in Russia, Ukraine keep to Julian calendar, while western denominations use Gregorian calendar.
In 2016 Orthodox Easter is celebrated on Sunday 1 May. This date belongs to another holiday, Russian Labour Day. So, this year Russians will have 2 holidays at once.
Russians will have 4 days off: Saturday 30 April to Tuesday 3 May. Russians do not celebrate the Good Friday.
Russia is predominantly a Christian country and President Vladimir Putin attends church regularly. Most Russians belong to the Christian Orthodox Church (similar to Greeks).
Ukrainians are also predominantly Christian Orthodox. Since recently a separate brunch of the Ukrainian Orthodox Church was created, which in essence keeps to the same beliefs.
For Easter celebrations, Russians traditionally colour chicken eggs into shades of red by boiling them with dry skins of brown onions. The dark red colour of boiled eggs symbolizes this holiday for the majority of Russians.
Kids and adults alike love to play at the festive table by trying to win into the battle of the eggs: everyone hits the egg of the neighbour, the one whose egg doesn't crack, wins.
It's also a custom to bake a special type of sweet bread called "Paskha" (which means "Easter" in Russian), covered with either colourful sprinkles and white sugar glaze.
There is Lent (The Great Fasting) before Easter. The Lent lasts 48 days, during which only vegetable products are permitted to be consumed.
In 2014 Lent lasts from 14 March to 30 April. Some Russians observe it. During some days fish is allowed, during others only raw vegetables, water and bread are permitted. Some days no food is allowed.
The night from Saturday to Easter Sunday is celebrated with a street procession. The service starts at about 11 pm and lasts until 3-4 am, during which the procession of believers carrying crosses marches through the night streets.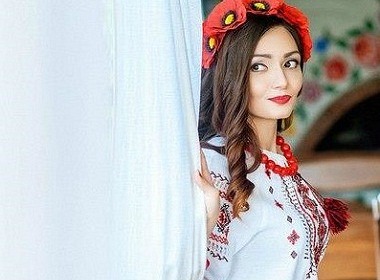 Read also: