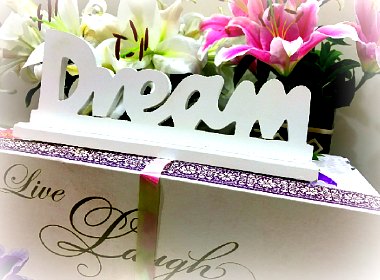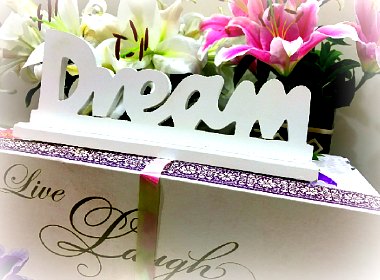 We asked ordinary Russian and Ukrainian women what did they put on their lists of New Year resolutions. We also inquired what do they think will really happen. The answers surprised us!
Please note that these women from Russia and Ukraine are mostly married to local men (except for a couple of them), thus of course none of them dreams of finding a partner from a western country and moving abroad. But the wishes of these 12 ladies (and 3 men, just for comparison) are typical of everyday citizens of the Russian Federation and its neighbour, Ukraine.
What Russian and Ukrainian women dream about
As expected, there is a huge difference between wishes of women and men. You will notice how much ladies talk about their families and making their husbands and kids happy, while guys talk more about career goals. It's just one more example of how strongly male and female roles are determined in the countries of the former USSR.
Nataly, 22, married, has a child
Dreams
Likely, I want the same things as last year, and the year before. I expect happiness, and still expect success in my studies and work. In my 22 years I already have a family, a beloved husband and a little daughter, just like everyone, I expect happiness, just the same expect success in our family restaurant business, and a successful graduation from the university in the sphere of design of external spaces.
Last year I didn't have the child, so I was wishing for less, now I have her, and all my wishes I connect with her, her happiness and wellbeing. Of course, everyone is waiting for some miracles, waiting that in the new year she will achieve what she didn't achieve in the past year: Lose weight, learn a foreign language, start travelling, earn more, replace some of her negative qualities with good ones, gives up bad habits, cuts ties with someone, and gives more attention to others. All of this is not impossible, one just needs a push to act, and the new year is the best mark to start or change something.
Reality
I hope I will be able to achieve at least half of my list, and then my level of life would improve considerably, then I would be able to be proud of myself, I would be able to say that, here, I can, I can reach all my goals in the new year. For the World to reach fairness and peaceful coexistence, simply for happiness and calmness to prevail. I hope at least some percentage of this will come true.
Milana, 23, on maternity leave, married
At the moment I am on maternity leave. I am married to a wonderful man whom I love very much.
Dreams
Of course not all dreams will come true, but I really would want them to! Some people believe that it is necessary to write down wishes on a piece of paper, and then burn it and throw ashes into the glass of champagne, and drink it while the clock rings 12 midnight [on the New Year's Eve]. Of course, I would like to have financial prosperity, there is a belief that decorating the Christmas tree with coins and banknotes will definitely make it happen.
There is also a ritual with a candle, which my family and I will perform. For that the candle has to be lit exactly at midnight, then you need to whisper your precious wishes over the flame, and then move the candle to the festive table. If the candle lasts to the end of the celebration and doesn't blow out, then the wish should definitely come true.
Here is the magical list of my wishes:
To get to know the world, to travel to Japan.
Every day wake up surrounded by my beloved family, and tell them, "Love you".
Take a nice vacation overseas, in a warm country by the sea.
Change the interiors of our apartment, renovate it.
Start my own business, make a success of it.
By a gym membership.
Start looking after my body.
Make my body look ideal.
Invite all my old friends for a picnic in summer.
Overcome my fears and inhibitions.
Start loving myself, do something unusual, for example, parachute jumping.
Learn to cook tasty and healthy dishes.
Buy a car.
Improve the level of my knowledge.
Start studying in a university.
Help my child to make a dream come true.
Take a romantic vacation.
Find a job I love.
See a sunrise over an ocean or sea.
Go hiking and conquer a mountain peak.
Health for me and my loved ones.
Visit Thailand and see the beauty and cleanness of the ocean.
Improve my English to fluent.
Build the house/dacha of my dreams.
Make my family happy.
Reality
I think that all these wishes should definitely come true in the New Year. Greetings to all, wishing that your dreams come true, too!
Galina, 24, children's psychologist, married, expecting a child
Dreams
It is on the New Year's Eve that we are waiting for our most improbable plans to be fulfilled, and the heart believes in miracles. I won't say that I dream about world peace, as I understand that this would be impossible. But I really would like that in 2017 there were less armed conflicts, automobile crushes, abandoned kids and people who do not care about other people's tragedies. For people to be kinder to each other. Probably, this is my most treasured wish for many years.
Reality
From the new year I am expecting the birth of my son, he is going to show up in the beginning of the year in January. Of course, I want him to be healthy and the best baby ever. Besides, I also want for our young family to become stronger and develop. For the relatives to get sick less, and for everyone's jobs to be OK. For myself, I want to develop not only as a mother but also as a specialist, so I very much hope that in the New Year I will be able to do it all, not only to raise the child but also study distantly and improve my qualifications. I think that if I try hard, then all my expectations can come true, just need to put in some efforts.
Anastasia, 26, educator, married, has a child
Dreams
Every person in the world dreams about something, and I am not an exception. In all dreamy events my beloved and close people are always present, and from that my first dream stems—health, happiness, and love. What about more concrete dreams, these are:
An overseas vacation, precisely, in Amazon jungle.
Buy a car.
Learn several languages—English and French.
Acquire really loyal friends who will be with me always for the rest of my life.
Exercise.
I would like to see a caring attitude towards myself from my family.
And of course, I want for all my dreams to come true. Dreams, as we know, are great stimuli to act.
Reality
In the new year there are always lots of events. It starts with gifts. First of all, as any person, I love presents and various delicacies. Then after the celebrations are finished, there is the reality where I have the job I love. I will be enjoying my spare time activities: Going to the public swimming pool, exercise in the gym, go to movies, enjoy ice-skating and skiing, etc.
Valery, 26, housewife, married, 2 kids
My maternity leave is nearly over, and I am now looking for my dream job. 2017 should become a great transitional year for me. My dreams may not coincide with the realities of life, but without dreaming we cannot exist.
Dreams
First, I will find a good job. For our city a basic monthly salary of 15,000 rubles (USD $246) will be OK, but there definitely should be an opportunity for a career growth.
I want to lose weight in 2017. After the pregnancy I picked up some extra weight and my health deteriorated. For starters I will start eating healthily, exercise, and go for walks.
I want to move to a larger apartment. But it doesn't depend entirely on myself. I have another, larger apartment, but I rent it out. If the renters decide to vacate, then we all with the kids can move there. But it [the apartment] will require some little fixes beforehand.
Reality
To make my dreams come true, I will need patience, consistency, and hard work. For me it's a bit tough, as I am a bit lazy, but for such accomplishments I am happy to sacrifice my comfort zone. I think that achieving the first 2 points will not be a problem, but p.#3 doesn't depend on me. If I cannot fulfill the third point, I won't be upset. We live the apartment we own, although it's small. But as they say, "tight but no upset".
Ksenia, 29, housewife, 2 kids, married
By my 29 years old I have achieved a lot in this life. As a teacher of Russian language and literature I won the competition "Teacher of the Year" in the nomination "Educational debut". My further life I viewed as only being a part of the school. But with the birth of my children the plans had to be corrected. Last year I resigned, so that I could spend all the time with my kids. To deny myself communication with my family in order to look after somebody else's kids seemed stupid.
Dreams
Being on maternity leave, I sometimes engage in freelance work, but I realize that it's not enough for me. So, my dream is to find a job that would allow to combine work/career and home/family life. I also dream for my family not to become sick in the New Year. I want for my daughter and son to give my husband and me happy smiles every day. Their easygoing laughter makes us happy.
Reality
The past year was rich with happy events. Our family welcomed the second child, my husband got a promotion, and I found an exciting hobby. I am sure that 2017 will also give our family many positive emotions. We will continue walking together on the life path, supporting each other in difficult moments. Family is my biggest priority. I am sure that in 2017 my values won't change. I will be still giving all my efforts to my beloved children and my husband.
Lina, interpreter, married, 2 kids
The past year was exceptionally unlucky for me, there were too many problems that suddenly popped up. The new year means the new beginning, so I place a lot of hopes on it and plans to bring things back to normal.
Dreams
I would like that in 2017 the economic situation in the country became normalized, the numbers of price tickets in shops stopped growing, and the talks about "the third world war" on TV stopped. I dream about my beloved people being happy and healthy. There is also a small secret wish, to visit Paris. I know for sure that in 2017 I wouldn't be able to fulfill it, but dreaming is not prohibited.
Reality
If to go down from heaven to earth and think about real and achievable, then in the new year I plan to find a stable job with flexible schedule, complete the long overdue renovation at home, give up smoking, and finally find time to get the health certificate, which is required to attend the public swimming pool, which means I would be able to go swimming. About my beloved people, I will put all my efforts to create and maintain the atmosphere of psychological comfort in my family. I will do my best to be a good mother for my children and the ideal wife for my second half. I hope the year of the Rooster will not disappoint me and the large share of my wishes will come true.
Elena, 37, married, clerk, on maternity leave
Dreams
Simple, like everybody's: To have a comfort at home,
For kids to be healthy, for parents to live.
More small victories over laziness and sadness.
To meet sunrises with my husband over the sea sometimes.
To don't even know there could be losses in life.
But most importantly, for kids to be healthy!
I also dream to see many places where I have not been.
To have enough means, to get rid of cutbacks and worries.
And for us and our kids to never hear exposures or hits,
And only read in history books about bloody wars,
To keep each other safe from evil eyes and words, to be together more often, to smile more!
Reality
Life moments: Buying a fridge, hopefully not on credit.
The daughter has her first stage performance.
4 birthdays in January, there will be music, presents, and fun.
Will decide where to go for a vacation on the sea,
What we are going to do with kids, and who we will invite to share the fun.
For the older child, to finish year 2 with good marks.
For the younger child, to start speaking.
Waiting for the spring, to help the grandmother with her garden, to plant flowers, so that she could take a rest.
And of course, waiting for love and support from each other, because these are the only things that have a meaning in a family.
Svetlana, 37, marketing and sales specialist, single
All people have their dreams and secret wishes, which they write down at New Year's Eve, hoping that the next year, at last, the dreams will come true for sure. At different periods of my life I also had different dreams. This year again my wishes changed.
Dreams
I dream about Global Changes: In my work, personal life, and most of all in myself. Material things are now on the background. With age I came to an understanding that the realization that one gets at work doesn't bring any moral satisfaction. During the last years I started to think more and more about creation of a family and a birth of a child. More and more often I imagine myself with a small child, a blonde girl, who would lie down with me in bed, and I would read her a fairy tale before sleep. It is only now that I realized that only a family will give me that internal strength that I need so much and which can give me the "second breath".
Reality
My expectations in the new year are mostly connected with the change in the external factors, which affect me and my surroundings. I hope very much for the economical stability in the country, which will allow my loved ones and myself to stop worrying about financial instability. My plans include finding a job that meets my requirements and which I deserve. I have a huge internal desire to continue developing further. This year I am going to continue studying English and start learning to dance.
Alexandra (Gorlovka, Ukraine), 42, housewife, mother, and wife
New Year Eve's dreams do come true—it's proven by practice. My messages to Father Frost [Santa] were never left without attention. During the years when during the celebratory clock ringing I felt tired and didn't want to make wishes, bad things happened. This is why I, a 40-something lady, believe in the New Year's magic.
Dreams
The calendar boundary charges with optimism. The future is seen economically stable and personally happy. I believe in harmonization of the political sphere and forthcoming good order. I still dream about reaching for professional heights and realize myself in career. No, I don't ask Destiny for material things, my sacred dreams are about the health of my parents and my child, about peace. Realization of these wishes is totally up to Providence. I believe that I will be heard.
Reality
Wishes of my family are earthy and real, they will come true for sure. The 5-year-old child will get his truck, and the 40-year-old husband will find a job: The axiom "Our luck is in our hands" will work out. Summer will arrive and we will go for a seaside vacation. All the people who want to buy a car will buy a car, the ones who want to buy a home, will become a home owner.
I have confidence that the trend of the economical decline will stop and it will allow to come true to the dreams that rely on hard work, professionalism, and drive of their authors. As a proficient wish-maker, I know that there should be only a few of them. Under the clock rings it's wrong to say, "I would like to…" or "I wish…"—you'd have to continue wishing and wanting. The phrases should be positive, without negative words. I am confident that these are not just empty fantasies.
Natalie, 45, entrepreneur, married, grown up daugher
Dreams
In 2017 under the ringing clock I wished for my sacred wishes to come true.
For the black stripe of my life to end, and for my job and family finances to become OK.
I want my parents to be healthy and alive.
I want to fulfill my creative aspirations and plans.
Complete the construction of my new house.
Buy a car.
I want my daughter to be happy and for her to find a decent life partner.
Lose weight and give up smoking.
Take a vacation in a holiday resort or health resort.
Reality
The black stripe of my life will end and a grey stripe will start, because it's too far away from a white stripe.
My creative plans are too grandiose and they will only come true 30%.
I will not be able to complete the construction of my new home fully because of lack of money.
Of course I'd buy a new car but unlikely the model I desire.
I will not be able to travel because of many family circumstances.
My daughter's personal life depends on many things that I cannot influence.
I will definitely give up smoking.
I will manage to lose weight.
Emily, 54, retired, not married
The New Year for me is fantastic and real at the same time. Of course, I already don't believe in miracles for a long time. I perfectly understand that everything is in the person's hands. But sometimes there is this wish for fantastic changes, which do not depend on circumstances and financial investments. Although usual relationships, perhaps, are more valuable than material wellbeing.
Dreams
I have always relied on objectivity and fantasy: What is in my hands to fulfill in reality, and what is not accessible. I used to write down wishes before the New Year's Eve and in 12 months ticked their fulfilment. Slowly the dreams came down to making my home more comfortable, unusual whims moved to the background, and I realized my brain was overloaded. This year I decided to do it differently, and while I have an overall plan, I will be starting every day with a question: "What will this day give me?"
Reality
For a woman who crossed the 50th milestone, the most important thing is the health of loved ones. It's sad to realize how illusive some plans are. It's necessary to look at the situation and evaluate it's real possibilities. The most important is to do what I love, find spare minutes for my family and friends. Otherwise the hassle will overshadow important moments, and minutes of happiness will pass by, leaving only sadness and loneliness.
What Russian men dream about?
Gentlemen are more reserved in their dreams. They also talk more about jobs and careers. Compare New Year resolutions of local males to the wishes that ladies are talking about. The difference is transparent! Even guys who have families and kids talk little about them, and completely omit mentioning their wives. Vice versa, married Russian, Ukrainian women plan to please their husbands, and make it their priority.
If you ever doubted that family if #1 priority for Slavic women from the post-USSR, here is the proof: Their New Year lists of wishes.
Vasily, 26, economist
Dreams
In 2017 I plan to defend my PhD thesis on the theme, "Economics and management in manufacturing." This is my biggest dream for the nearest future. I strive to get the PhD in my sphere for a long time: Completed my studies, passed all the necessary exams, wrote enough scientific articles, including ones that were published in international magazines and discussed on international conferences. Besides, I have experience as a lecturer, and presented my work to other academics during the process of preparation for the final presentation. After completing this amount of work, I would like to put a giant full stop mark by getting the recognition as a Doctor of Sciences. Of course, I have some other dreams for 2017, which are not as global, but they are too unimportant to mention.
Reality
Admittedly, I don't like to make predictions, but I believe that my dream can realistically be made true. It will certainly require lots of efforts, because meeting the requirements of the Grading Committee is quite hard. If everything goes according to the plan, the Committee will allow me to present my thesis for the final "defence". As strange as it can sound, success here depends a lot on luck, so I am relying on the grace of higher forces.
Yuri, 32, construction engineer, married, 2 kids
Just like you, I am excited about the new 2017 year, which promises to be interesting.
Dreams
I hope very much that this year my long-term dream will come true, to visit Iceland. Not just visit for a couple of days but spend the whole month there, to be not just a tourist but a part of this country. For that as I feel, a special mood is needed, and it's not just about money. Maybe I am scared to become disappointed in my dream, maybe simply have some fears—but it doesn't matter, as this year I plan to go to this amazing country and bring back lots of impressions.
Reality
New Year dreams are of course an interesting business, but if you think of reality, achieving all of them—it's totally improbable, because unfortunately we are not used to work properly. We are used to get tasks from the boss and try to complete them as it was the hardest burden in our lives, and it would take not just a couple of hours but weeks. I hope that in my reality I will learn to put effort. To do a lot that will benefit others, and benefit myself, and be tens of times more active than other people. I am ready to work a lot to make my dreams become a reality. Wishing you the same things in the New Year!
Alexander, 35, married, 2 kids, sales manager
Still, with age, the coming of the new year is not as eagerly awaited as before. Not a "boy" anymore, 35 years already. The expectations are not as high anymore. The scent of mandarins and fir trees doesn't bring as much joy as before. I have to resort to watching the holiday through the eyes of my kids. They still have plenty of cheer and ardour. They wrote their letters to Ded Moroz (Santa) and expect their presents. Well, Father Frost won't leave them waiting for much longer…
Dreams
I dream about a good and prestigious job, to have prosperity and good life. Actually, the current job is not that bad (sales manager). But as they say, not the dream limit. I very much hope that I finally reconcile with my father. We had enough arguments and tumbles. I want as before go fishing with him. Lastly, he would be able to see his granddaughter.
Reality
In the new year my daughter will start walking and speaking. I want to talk to her so much, we have lots to discuss!
Photos: Elena's Models archives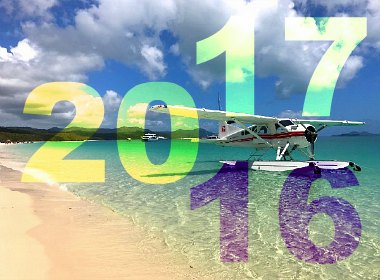 Прочтите также: