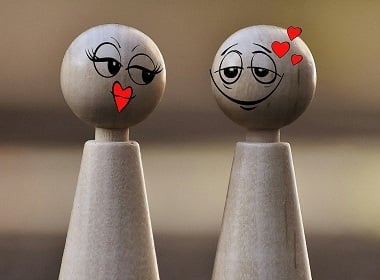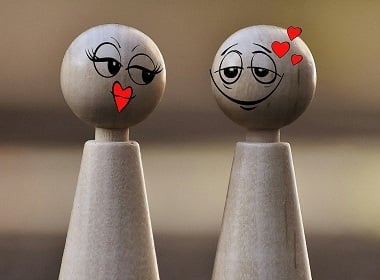 Guys who are courting Russian women sometimes think that it would be easy. Because, as we all have heard, girls from this region don't have enough men and therefore they are supposed to be desperate to find a guy to date. But because there are more men than women, the dating rules also evolved differently.
"Deep soul" dating hack
Every Russian girl would like to meet a "soulful" man. This means someone who can feel strongly and experience deep emotions, while still being a strong a masculine male physically.
If you can position yourself as a guy with a "deep soul", you will have an advantage over any competition. Emotional closeness, which comes from the place of soulful connection, is of higher importance to women than anything else.
How to be a man with a deep soul
Russian guys habitually avoid showing strong emotions or talking about their feelings. But having "a deep soul" is not only about showing emotions but also being interested in things that are typically not linked to classic men's pursuits.
For example, liking classical music, art, or literature is a sign of a deep soul. Being interested in other things than the typical "male's domain" (sport, games, beer, alcohol, politics, current affairs, etc) would put you in the category of soulful gentlemen.
Examples of interests:
Poetry
Literature
Art
Ballet
Opera
Classical music
Charity
Volunteering
Reading books
When you are dating Russian women, they will be particularly impressed if you know something about cult works of art or literature of their nation.
For example, if you know works of Pushkin, Lermontov, Esenin, Mayakovsky (Russian poets) or Bunin, Bulgakov, Pasternak, Belyaev (writers), they will be impressed. The majority of foreigners always talk about Dostoevsky and Chekhov (both are fairly boring authors for native speakers), or maybe Tolstoy. By the way, there were 2 Tolstoy in Russian literature: Leo and Alexey.
The reason why Russian women prefer other writers is because large works of Dostoevsky, Leo Tolstoy, and Chekhov are included in the school program. This means it's compulsory reading, which is always something loathsome. Other writers are read voluntarily, out of pleasure.
How to use this dating hack
Check some information about these authors and their books. If you want to impress your lady, pick "Master and Margarita" by Bulgakov, which is a firm favourite of romantic Russian girls. Or if you are already familiar with some of the works of Russian authors, use those.
You can casually mention this book as your most favourite Russian novel, and ask your lady which one she prefers. Then just simply keep asking questions. Check the book she likes and discuss it, exchange opinions (don't argue). This will convince your sweetheart that you have a potentially deep soul. It will definitely impress her, if nothing else.
Check a few paintings by Russian artists and ask about her preferred style of art. Educated ladies crave "deep conversations" and it will definitely separate you from other guys who usually don't know what to talk about with a pretty girl, other than "you are so beautiful."
If you have successfully tried this dating hack and it worked for you, check my other tips in the coaching program for men dating Russian and Ukrainian women. It gives you a step-by-step guidance on how to succeed in creating a relationship with a great girl. I know you may think, "Do I really need it?" Probably, you can pick a good tip here and there on this blog. However, the system (the coaching program) works without fail, while little shortcuts speed up your movement forward but then you may get to a screeching halt because of an easily avoidable mistake.
So, do you want to make sure it works for you? If yes, get your own copy of the VIP coaching today.
Read also: