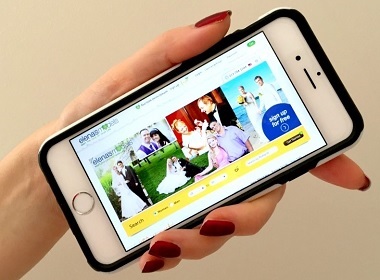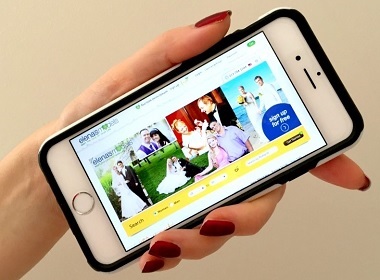 Scores of men communicating with Ukrainian, Russian, and Eastern European women are habitually paying hundreds of dollars to PPL (pay per letter) dating sites to send and receive messages and chat online. But what are real costs of Internet and mobile phone access in Russia, Ukraine, or Belarus?
You may be aware that in Ukraine, for example, some people are earning only $200-300 in monthly wages. Nevertheless, all of them have mobile phones and use Internet daily. How is it possible on their salaries?
$2/month for Unlimited Internet Access + Mobile Phone
It is possible because prices for mobile phone plans and Internet access are very low throughout Russia, Ukraine, and other former USSR countries.
If you are paying $3-5 for each message to send or receive through PPL dating sites, you will be shocked to discover that it costs only $2/month in Ukraine for a mobile phone account with unlimited Internet access.
In other words, not only the lady you are corresponding with can receive your calls to her mobile phone, but she can also communicate with you as much as she wants online by Skype or email, all for only $2/month.
How much are you paying to PPL sites?
There is no woman aged over 18 who doesn't have a mobile phone in Ukraine or Russia. There are mobile phone plans with Internet access included, which are popular among smartphone users. She can receive your messages, texts or emails on her mobile and answer them any time of the day. The first thing people do when they are having a cup of coffee in a café is to find the password for a free Wi-Fi.
Every mobile device is able to run a translation app, which means that even if she doesn't speak fluent English, she is can translate your messages through the app. Language translation apps work well, and many are free to download. Bear in mind that every school graduate in post-USSR countries had studied a foreign language (usually English) for 5 years and had to pass an exam at the end; they can read and understand English texts.
The whole premise of PPL is paying for communication. You don't need to do that. You can simply talk to any Ukrainian woman for free through her $2 mobile phone account with unlimited Internet access. If you have paid more than $100 to communicate with any woman on a PPL site, you could have purchased her a brand new smartphone loaded with unlimited Internet for a year instead.
Costs of Smartphones
In Russia with its population of 146 million people, 4.7 million smartphones had been sold for the first 3 months of 2015 (January-March), according to Gazeta.ru. In other words, 1 in 31 people purchased a new smartphone in the space of 90 days.
Remember, this activity happened after the crisis, with the Russian national currency, Rouble, only carrying 1/2 of its value today as compared to January 2014.
Yandex Market, the major comparative listing of goods and prices in Russia, displays large numbers of smartphones for sale, with the cheapest models listed at less than $50:
Certainly, less expensive models may not be as versatile as the latest Samsung or iPhone, but they still do the job: connect you to the mobile network and Internet.
Mobile Phone Plans in Russia
Juliana from Russia says:
"More and more people in Russia have access to iNet wherever they go (busy hectic life, etc). Internet providers in Russia have unlimited data plans. You just pay certain amount of money for Internet each month and use as much data as you wish. If we talk about mobile operators, you just pay certain amount a month and this would be for calls and the Internet (some plans are with limited data but most of them and, of course, the most popular ones are with unlimited Internet access). Also we have Internet access in almost each cafe (even the smallest ones)."
Most popular Russian providers:
Plans for mobile phone calls + unlimited Internet access are 250-300 Rubles/month ($4.7-6/month).
Mobile Phone Plans in Ukraine
Vika from Ukraine says:
"This service is really cheap in Ukraine. Calls to the same mobile provider are free. Mobile providers have not increased their prices since 2014 and the exchange rate (hryvnia – US dollar) has changed dramatically, so now it's only $1-2 per month for a mobile phone with unlimited Internet access."
Most popular Ukrainian providers:
MTS: on average about 40 hryvnia/month (about $2); most plans have unlimited Internet.
Kievstar: from 20 to 90 hryvnia/month (about $1-4); Internet from 10Mb to unlimited. On average about 40 hrn ($2) with unlimited Internet.
Life: about 40 hryvnia/month ($2) and Internet is unlimited.
Kievstar is known for the best connection, and Life is the cheapest.
Mobile Phone Plans in Belarus
Main providers:
Popular plans:
MTS-Smart (for smartphones): $5.5/month + usage over included limits. Includes 750 MB of the Internet (data transmission/reception) and 750 minutes within the network monthly.  After 750 min per month calls are $0.01 within the MTS network. After free 750 Mb Mobile internet is $0.02 for 1Mb.
MTS-Excellent: $3.80/month + usage over limits. Free calls within the MTS network from the 2nd minute of conversation and 50 MB of traffic. 1st min of conversation $0.02 within the MTS network, from the second min of conversation $0 within the MTS network. Calls to other mobile networks per minute – 60 minutes per month; $0.02 to local and intercity landlines within Belarus and to other Belarus mobile networks.
Velcom Smart Premiere (for smartphones): $4.15/month. 500 min for calls to 5 chosen numbers + 500MB of internet traffic. Call costs: $0.03 within the network, 0.09 to other mobile networks or local landlines.
Velcom mobile plans (calls only) from $1.30 to $2.70/month. Adding mobile internet: from $0.9 for 250MB to $8.30 for 3000MB/month.
Unlimited Communication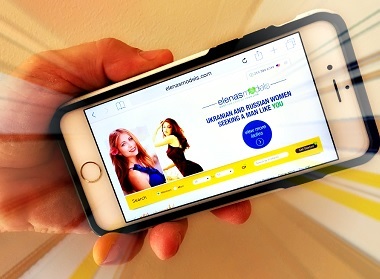 Just like Russian and Ukrainian providers offer unlimited data transfer and calls on their plans, Elena's Models offer unlimited messaging and chat with all your contacts included in every membership package.
Any Russian or Ukrainian lady genuinely interested in meeting a man from another country will have her own Internet access. If she is unwilling to spend $2 on contact with someone who can change her life and help her fulfil her Destiny, it's unlikely she is going to move to another country to be with you. With EM, you have all the tools to make your connection successful, and enjoy unrestricted and uncensored interaction.
You don't need to worry about paying per letter and escalated costs of dating someone who lives in another country. Share your contact information, exchange your phone numbers or Skype names, and communicate as much as you want!
Read also:
>> All blog articles

Share this article