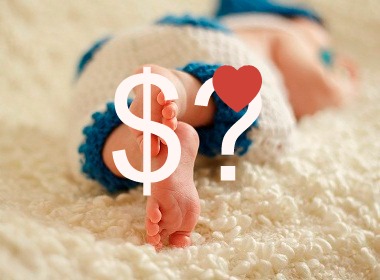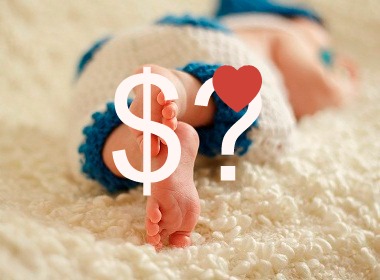 Raising kids in Russia might seem pretty cheap for you. A place in a state-funded kindergarten costs only 1,700 rubles a month (27 US dollars) per child. However, Russian parents say that bringing up kids became an extremely costly process.
How much does it cost to raise kids in Russia?
The costs start with the birth of a child and carry on to such times when the boy or girl is out of college. Many parents also strive to buy the first apartment for their son or daughter, which improves their chances to find a good partner for marriage.
Let's start with early years.
Pre-school child care
There are lots of nurseries and kindergartens in Russia. You can send your child to a nursery at the age of 18 months.
Children at least 2 years of age can attend kindergartens. Such companies are professionally set up. Kids stay there from 7-8 am to 6-7 pm depending on the place.
During the day children enjoy drawing, clay modeling, singing, and playing games. There is a physical training session every morning. Usually kids spend some time outdoors twice a day and get 4-5 meals supplied by the kindergarten. There is an allocated sleep time in the middle of the day although some children aged 4-6 do not like it. All daycare centers have resident psychologists for the kids.
Besides, many kindergartens have special groups for little clients with speech impediment or mental health problems. In that case, there are several specialists working with children, who have different lessons on a daily basis.
As to my mind, local state childcare centers are pretty nice. Maybe I am lucky, but my son loves his daycare.
For such services, we pay 1,700 rubles + 200 rubles per month ($31 in total). Not much, you would think, but parents also have to pay contributions for lots of other things like repairs, toys, workbooks, holiday presents for educators, etc. It's around 4,000 rubles ($65) per year. The expenses depend on the kindergarten. I know that some of them are much more expensive.
By the way, you need to pay the full price only for the first child, the second one gets 50% discount. Children from large families get lots of other benefits as well.
Private sector
Private daycare centers are also popular. Sometimes it's quite hard to find a place available in a state-funded nursery, that's why many parents send their kids to private ones. Mostly private centres prefer to take kids older than 6 months. The price here may vary from 15,000 to 25,000 rubles per month ($245-410). If a mother needs to work, she can choose such an alternative. Though it's quite expensive.
Also, I would like to tell you about private education centers for kids. Such places provide extracurricular activities for toddlers and pre-schoolers. These centres are getting very popular among Russians. I believe that all large cities have hundreds of such "schools". Russian mothers consider it very important to educate their offspring from a very young age. In playgrounds I always hear mothers discussing lessons their kids are taking.
Besides, most kids start preparing for a school when they are only 4 or 5. When they enter the first grade, they have to already be able to read and write. English for toddlers is another course which is at must in many families.
Here are average prices for 8 lessons in local child development centers (monthly rates):
English for kids: 2,400-3,000 rubles ($40-50)
Lego construction: around 2,500 ($41)
Robotics workshops: 2,800 ($46)
Drawing: 2,500-3,500 ($41-57)
Music lessons: 2,600-4,000 ($42-65)
Speech therapist: 4,100-4,700 ($67-77)
Psychologist costs 800-1500 per consultation ($13-24).
Sports classes, theatrical and dance studios are also in demand. The costs may vary from 2,000 to 3,000 rubles ($32-50) a month.
Thus, monthly rates for different lessons get to 2,500-4,000 rubles depending on the number of hours per week. One lesson (30-60 minutes) costs 250-500 rubles on average.
For example, my son visits a speech therapist (he has trouble with some sounds) twice a week. It costs 4,000 rubles ($65) per month (450 rubles per 30 minutes).
Besides, locals like to take their kids to theatres, entertainment centres, and cinemas. Theatres are pretty cheap—about 150-300 rubles per session ($2,5-5). Kids under 3 go for free.
School education
As statistics show, literacy rates in Russia are almost 100%.
The government provides free school education. However, meals at the school café are not free. The package for daily hot meals costs about 1,000 rubles ($17) a month.
The amount of yearly school contribution starts from 2,000 rubles ($32). Some schools ask up to 6 thousand rubles ($98). Sometimes you need to pay 1,000-1,500 rubles ($16-24) per semester. It depends on the school. There are more prestigious schools, which require more money but also provide better education. As a rule, it's hard to get a place in such establishments.
Schools also offer extracurricular activities, which are free of charge. Choreography, music lessons, vocal training, drawing, and chess are among the most popular. Of course, there are also various sport trainings in most schools.
Private centres offer lots of opportunities for boys and girls of school age as well. Today, for example, robotics is in high demand.
Private tutors for school subjects are quite expensive. On average, the price starts from 350 rubles ($5) for a 45-minute lesson.
Universities
Every Russian citizen would be happy if his or her child was accepted to a state-funded University. They are free of charge. Unfortunately, the number of such places is limited. One has to pass "entrance exams" with flying colours to win free admittance.
Those who are not so lucky have to choose from numerous private universities and colleges in Russia. It is also possible to pay for a place in a state university. You still need to pass entrance exams but most likely you will get accepted. Marks required for paid placements are just "pass" and not A+.
Unfortunately, prices here get more expensive with every year. In my city, if you want to become an architect or a dental surgeon, you have to pay more than half a million rubles for the course of 5 years (around $8,300) for the complete degree. Yes, it may sound like not much for you, but here where I live it's a lot of money!
Prices in our local universities start from 65,000 rubles a year and reach 130,000 rubles ($1,071-2,142) per year on average.
One thing you need to remember: Russians have a different meaning for the words "college" and "university".
Colleges are lower than universities. If the university education is considered as "higher education" (analogue of a degree in western countries), then colleges, which also offer 3-4 year courses, only give students what is called "professional middle education". In other words, you get a professional training but it is not a completed "higher education" by standard Russian definitions.
However, in western countries they view such completed 3-4 year college courses on par with university degrees. This is why Russia is officially #1 country by the number of people with degrees.
Clothing
At the end, I would like to add another expenditure item, which is warm clothing and shoes. Clothes for autumn and winter seasons are quite expensive. Besides, kids are growing every year and each season you need something from warm trousers to hats.
For example, a set of a winter jacket and trousers costs around 8,000-10,000 ($131-164) this year. Parents living in sunny places do not have to think about it. They can walk in shorts or jeans all year long.
Thus, it's up to you to decide whether it's cheap or expensive to raise kids in Russia. However, most families consider it a costly affair to have children. The prices get higher while people's real earnings drop. But you can significantly cut your expenses if your offspring go only to state kindergartens, schools, and then get accepted to state-funded places in universities. This is why mothers and fathers in Russia strive to educate their offspring since the early age. A smart child has the chance to go all the way with minimum costs.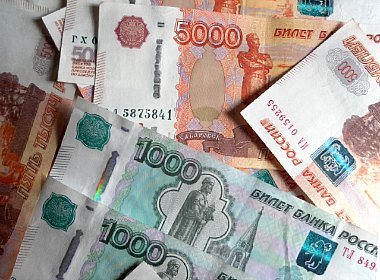 Read also:

Share this article