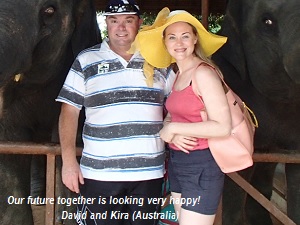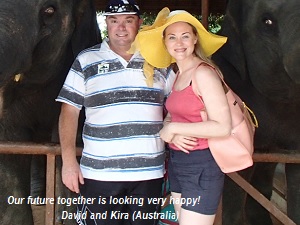 Here are some cool, funny, interesting blog posts we picked this week. It's great to see people putting some thoughts in their personal blogs, and making an effort! Keep them coming! (To find out how to post a blog, read this article.)
Cool blog posts from men
Garry: Honesty
Honesty in Profiles. I know 1 lady who I have met and you look at her current profile and there are things that just are not true. If you want to meet a genuine man, ladies, tell the truth in your profiles. And natural photos beat professional photos. Because the natural photo is who you are!
Trevor : where's my spring girl?
Looking for someone to chase on this beach and dive in these waves.
Stephen: Dancing
I went to a formal ball yesterday evening and danced the Waltz and Argentine Tango. It was a lot of fun and brought joy to my soul 🙂 I will post the pictures soon. Would you like to join me?
Tom: A Note on Love
I would rather need because I love, than love because I need. Love is never wrong. The former enables me to respond as a more loving person.  Cheers!
Sam : Happiness is ….. For YoU (and Me) = 'We'
Flash back: I wait for a Woman like You!
For every minute we are angry/unhappy, we lose sixty seconds of happiness.
Yes, Love is that condition in which Happiness of YOU is essential to my Own.
Da, this is true: No medicine cures what happiness cannot.
Cool blog posts from women
Lidiya : Flash message – Happiness 🙂
You came to me?
My dear and good, wise and kind, and very attractive, for me – Happiness.
The main thing is not to lose optimism and Happiness, certainly, will find us.
Arisha : hey my truly lovely prince
I would be a real princess for you. Let's try to think we are together for now and we live and enjoy all life together… Find me, my special prince, I would love to see you so soon as possible… kiss you, and I would like to kiss you in real life.
Karina: Is Happiness a new challenge?
Happiness is just a metaphor, defining just what a person was waiting for in front of countless discoveries, countless joys, and disappointments. And turning back and glancing around, he smiles and goes further — to the new challenges. Happiness — it is a moment in which we live. And what do you say?
Margarita: Adventures
If you think adventures are dangerous, try routine – it is deadly.
Dilyara: Positive thinking
Positive thinking evokes more energy, more initiative, and more happiness.
Anna: All good mood! )
Why are men afraid of beautiful women? Boys, we do not bite))) We also want love, warmth and affection! )))
Read also:
All blog articles (in English)