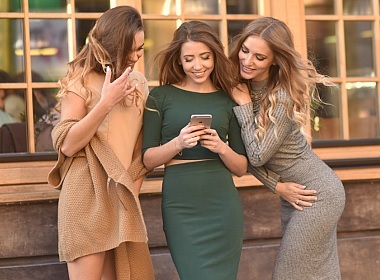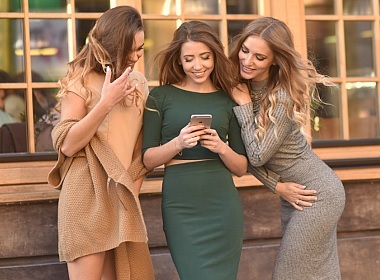 Did you know that you can contact 20 beautiful Slavic girls on Elena's Models absolutely free? The difference of Elenasmodels.com is that there are no hired writers who try to get you hooked, like on pseudo-dating sites.
All chats, mails, messages, and photo sharing on Elena's Models are free with your 3, 6 or 12-month subscription—similar to eHarmony or Match.com.
You also get a personal blog for members (it works similar to Facebook) where you can post status updates and share files and images, which become instantly available to all your contacts.
How to get 20 free EOI's to contact beautiful Slavic girls?
When you register on Elena's Models and your profile is approved, you get 20 complimentary expressions of interest to send to women.
The ladies respond "Yes" or "No", whether they would like to start communicating.
There are no bots or paid writers; ladies need to login to the site to respond to your message. It's a great indication of whether you will be able to find the type of woman you are looking for on Elenasmodels.com.
2 tips to get positive responses from girls to your EOI's
The old wisdom proclaims that you never get the second chance to make the first impression. In case of dating gorgeous Slavic ladies internationally, it works with precision.
It's very easy to make an impression on pretty Slavic women whose profiles you see on EM.
Make sure your main photo is in a collared shirt, well lit, bright, colourful, and you are smiling. Do you look relaxed and happy in the picture? Is the background clean and tidy? With a good photo, you will get 50% more positive responses than with an average one. (See also: 10 tips for a great dating profile photo)
Answer these questions in your "Message": Do you want to get married? How soon? Do you wish to have kids? How many? How quickly? Can you provide for a family? Do you have a stable job (own business)? Do you aspire to have a wife for real—or just wish to chat online?
If you want to get married for real, don't wish to chat online for months but prefer to meet quickly in real life, you desire kids within the next few years (or maybe sooner), and you have a stable job (or own a business, no matter how small), then Slavic girls will be highly interested in you—if she liked your picture (and it's easy to ensure she likes your photo—just dress in a white shirt and a jacket, and smile friendly.)
Is it really that simple to impress Slavic girls?
Yes!
If you fit the age limits she put in her profile, and you followed 2 tips how to get positive replies from girls to your EOI's above, then most Slavic ladies seeking men for marriage will be happy to talk to you.
But if you didn't follow the 2 tips above, i.e. you have a dark, untidy, gloomy picture in your profile, no answers to the most important questions she wants cleared "right now", then she may simply delete your EOI without answering, or reply "No".
When you are dealing with real Slavic girls and not paid writers hired by PPL sites, it's very easy, if you follow proven steps.
Let us know how did it go!
Read also: