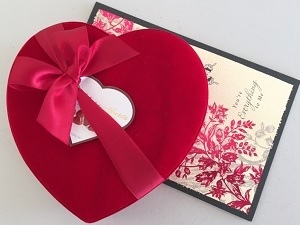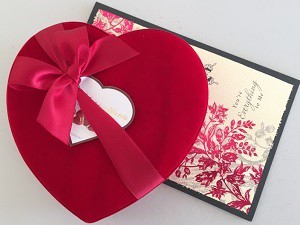 For our St. Valentine competition "Blog your heart out" we looked through all the great blog entries from our users. There was definitely more activity than usual in personal blogs this week.
Thanks to all! I am sure it was a lot of fun for women to read your posts, as it was for us to go through them.
It was not an easy task to pick the winner, as there were so many amazing messages of love, kindness, and hope. The winner receives a free renewal of his membership.
Next time we are thinking of having a vote among women, so that they choose the best post. Keep an eye for our future competitions!
(Learn how to use your personal blog on Elenas Models)
Top 10 St. Valentine blogs

#10 John
I hope cupid finds each of you this Valentine's day. I hope this is the year you find your true love and soul mate!
#9 Graham
I wish everyone here a very Happy Valentine's Day! May you all find the love of your life. I too hope this year I will find the same).
#8 Daniel
Happy Valentine's Day everyone!!! May all your desires and dreams be fulfilled when you find your companion for life!!! We will all be happier when that happens!!! 😉
#7 William
If the arrow fits, we are hoping for someone to send flowers to for Valentine's Day.
#6 Lloyd
A special day with red roses, red wine and the exciting opportunity for a surprise wedding proposal what could be better on this romantic day other than spending quality time with a loved one. Wishing you all a happy Valentine's day.
#5 Jim
I know 8 March is Women's Day and 23 Feb is Men's Day in Ukraine and Russia, but I wish all who celebrate 14 Feb as Valentine's Day a very happy Valentine's Day. I wish to send all the good people many giant hot air balloons filled with love and chocolates, flowers and perfumes.
#4 Nivhans
I wish all people who are committed, a happy Valentine's Day and to those who are single, happy Independence Day….. 😀
#3 Rudi
Suddenly you stood in front of me,
I didn't know what I saw but then I recognized your beautiful
eyes and wonderful smile
I knew they could only be yours.
Because your eyes are as beautiful as rainbows,
Because when you smile that's worth much as emeralds.
Because your wild hair I can stare at it for centuries
#2 Shawn
T'was the night before Valentine's and all through the house!
I logged onto Elena's Model in search of a spouse)
My heart is big and sincere
I truly hope that she could be here
Happy Valentine's!
#1 — The winning entry by Jonathan
Valentine's Day is about LOVE – discovering love, and of deepening love. It is a celebration of a love for another person, not of our self. Our first Valentine's Day together celebrates new-found love; every Valentine's Day that follows strengthens that love. It helps us remember to say: "I love YOU."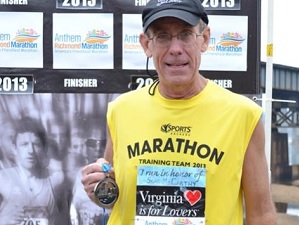 Congratulations to Jonathan, who will receive a free 6-month renewal of his Platinum membership!
Once the winner had been selected, we were intrigued to find several photos from "love marathons" in his profile, which clearly show his dedication to the cause.
To all other wonderful bloggers, keep up the great work! We will be running more exciting competitions soon.
The next important holiday is 8 March — The International Women's Day in Russia and Ukraine.
Read also:
>> All articles (in English)