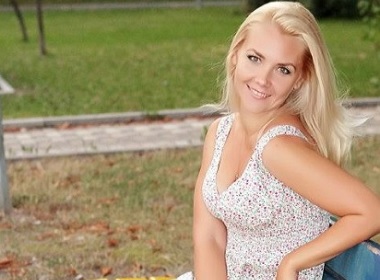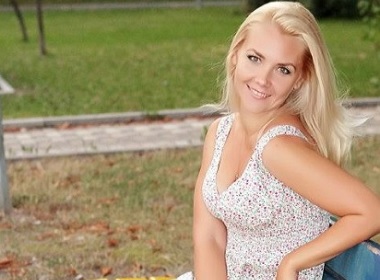 Personal blogs are not a typical dating site feature, and men and women enjoy having the ability to make their listings more fluid and alive. Being able to add a new post with photos several times a day gives users the facility to update their communication and engage others on the daily basis.
If you have not yet been using this feature, learn how to do it here.
Find out what other members talk about in their personal blogs, and start enjoying more contacts and opportunities.
Weather seems to be an easy subject to discuss with new friends and potential partners, and ideas about love and life come a close second. Many people also express their feelings about communication on the site, or encourage others to ask questions. In general, if you might want to let your best friend know about something, it could be a topic here as well.
Best Blogs by EM Users This Month
Tatyana:
Autumn — 2015! But I'm dreaming about soft summer as before. Sun is the best of the best!
Anna:
First snow… Early this year.
Peter:
The girl should also try to write first and send an EOI first. It could happen that the guy didn't notice her profile… So why lose the chance to meet your guy? Believe me, you will not lose any of your personal honor, or femininity if you take the first step here. 
Olga:
New day, new feeling, new people… It's so cool to drink coffee and read a new letter.
Ed:
That moment when he or she sends a text, an email, the telephone rings, just his or her voice brings that excitement knowing something wonderful is going to happen — then the butterflies in your tummy flutter.
Olga:
Communication and ongoing interest in each other — that's the key to a successful relationship. Nobody wants to be with a man who has no interest in the other.
Ed:
The most incredible relationships are those where both feel like they've outdone themselves, like they're so lucky to have found such an ideal match for their quirks, unique tastes and odd little habits.
Ekaterina:
In this weekend we have a small Armageddon on the streets. A very strong wind and rain. It's nice to sit at home with a cup of black tea and listen to my favorite music. How was your weekend? 😉
Gregory:
People interfere with your life, that's what any person you meet does. The interference becomes enjoyable and more significant as much as that person becomes a habitual part of your life as a friend or a relationship partner.
Elena:
My walking route from the work is laid along the University's Embankment and I can observe this amazing view of the Isaac's Cathedral.
Larisa:
September 26, my son married. I'm happy and I'm sad. My son became an adult.
Jordan:
Go to the supermarket to get a couple things and come back with a whole trolley load. Well that escalated. Eating like a king for a while!
Johannes:
Traveling in 2009 with a backpack to South-East Asia through the cultural and historic places of Vietnam, Cambodia and Thailand was one of my best experiences so far. I hope to find a great partner for family and travelling on this website.
Sofia:
I always went to have a rest as a tourist for two weeks. I felt like a squirrel that ran and couldn't stop, because I had only two weeks of vacation. But I choose this way of the traveller because terrifically in life do not start to live so as want it.
Julia:
What is love? How do you know you love somebody? What do you feel when you believe you are in love? What do you think of your partner at that moment? Love has to be unconditional, hasn't it? Is it true love, if somebody is waiting you will "pay back" for his/her love? So many questions in my head…
Video: Early October Snowfall in Russia
This year winter came early in Russia, with cities from Moscow to Yekaterinburg experiencing snowfalls on 8-9 October 2015. It seems that Russians have forgotten how winter works in their country, judging by their surprise about the unexpected weather. In Perm, Russia, motorists were forced to push their cars up the hill in the snow.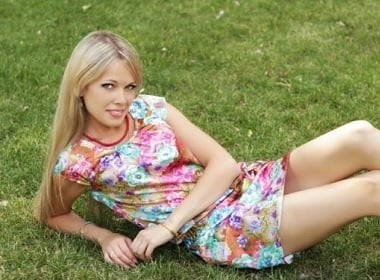 Read also: