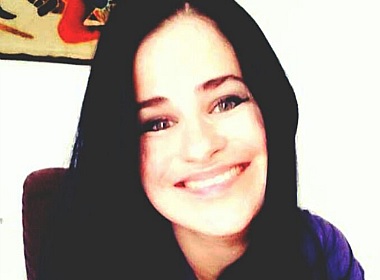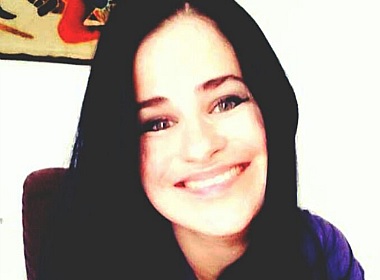 The first round of our contest for the best photo of the year has been completed and we are excited to announce the winner, Eugeniya. The stunning brunette was born in Russia and now lives in Italy.
Eugeniya's entry attracted the largest number of votes—626 within 16 days (15-30 April). She already received her prize for the most popular image of April, USD $500.
Eugeniya is our first finalist in the Best Photo of 2017 competition, which is scheduled to take place in the first days of January 2018. Final's prize: USD $5,000.
The runner up was Victoria with 223 votes.
Interview with the winner
We asked the winner some questions that may help you to win the next round.
How did you promote your entry in the contest and attracted votes?
I asked my friends, acquaintances, and family for help… I was surprized by such a response. Some people said they were so nervous as if they were competing themselves. When there is such an army with you, it's impossible to retreat!
What does this victory mean for you?
My kids were supporting me. The first question I heard in the morning was, "Mom, are you winning?" I simply couldn't disappoint them.
For me it was like getting into a boxing ring with myself, my fears, doubts, and ambitions. On my favourite website, there are many beauties and worthy competitors, this encourages and motivates. For me it is the first competition in my life, and despite all doubts, I decided to do it. To prove to myself that I can! And I really managed to do it! Hooray!
April's top-10
Here are the top ten entries that scored the highest.
Men's top-3
There were only handful of entries from men in the April round. We hope this month our handsome male members will make it harder for the girls to score the prize!
If anything, you are going to get an amazing promotion of your profile by putting it in front of thousands of Elena's Models ladies. Over 12,000 people accessed the page of last contest in April.
Here is our top three men's entries. Actually, top-4, as there are 2 guys who collected the same number of votes, 15 each, in the third place.
Tips for new entrants
After reviewing results of the first round, this is what organizers recommend.
Remember that your photo, if you win, will have to stand in the final against other 8 pictures. If you want to give it a fighting chance, make sure your image looks bright and special, "like a postcard".
Don't forget about the caption. A fun caption will help you to get support from pretty ladies on the site.
Plan your support. People can vote for you every 24 hours through Facebook.
Rules extended
After the April round, we added the following requirements to the official rules:
Extension of p.2: The size of the photo should be not less than 300 pixels at any of the dimensions (horizontal or vertical). The jury reserves the right to reject photos of poor quality that are too dark, blurred, or unclear.
New point 16: Entrants or supporters are prohibited from entering into correspondence with Elena's Models in regard to the course of the competition for any reason. Entrants or supporters who attempt to contact Elena's Models with the view to influence jury's decision will be disqualified.
New point 17: Any Elena's Models member who sends unsolicited correspondence to other users of Elenasmodels.com website that they had no prior contact with and asking for votes, will be disqualified from the competition.
Looking forward to getting your entry!

Share this article