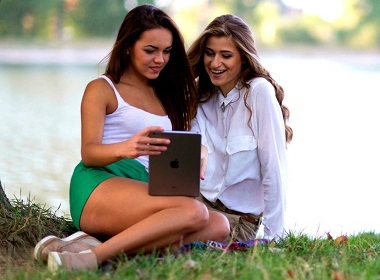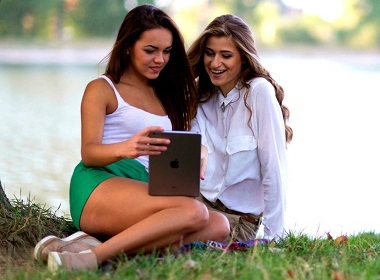 Making an impression on Russian girls is easier than surprising western ladies. The reason is that women from the former Soviet Union pay much more attention to appearances and value persistence. This is why following these simple 5 tips may help even an average guy to score with stunning beauties.
Top-5 tips to impress Russian girls
1. Dress up
Ladies from the former USSR love fashion. If you simply spend an hour at any decent department store, you should be able (with a help of a male shopping assistant who knows fashion) to select correct pieces for your body shape and age.
You need:
Laced leather shoes
Sneakers
2-piece suit
3 collared shirts
Jumper
A pair of jeans
3 T-shirts
Fashionable socks that match your outfits (an easy way to make an impression on Russian women—they do look at your socks!)
These things should go with each other in any combination. The clothes don't have to be expensive but should fit you well and look good on you. The shop assistant will love putting together your new wardrobe. Tell him you are dating a young model and need to look the part.
This relatively small investment can save you from countless rejections when dating Russian girls. A man who is dressed nicely always deserves a chance, in their eyes.
Make sure your hair style is also up to date. Maybe try a beard? It's been all the rave lately.
2. Bring flowers
In Russia, they have a "flower-based dating culture". That's what expats reckon. Don't ask why: Simply bring a bouquet. A man who brings flowers cannot be bad, Russian girls believe. Local guys use it to their advantage. You could also give her a small present like a perfume or a small piece of jewellery (necklace, earrings), preferably branded, which doesn't have to be expensive (silver is okay).
3. Book a restaurant and pay the bill
The fancier the place, the more impressed your date will be. Don't even think about asking to split the bill—if you ask for this, your chances to score dive to the "below sewage" level.
4. Take her home and be a gentleman
It's a man's responsibility to ensure his lady is safely delivered to her home. Don't attempt to kiss or do anything that could be considered sexual. No making out. Just politely say, "Good night" and leave. Phone her the next day to thank for the wonderful time you had.
5. Repeat p.2-4 until she gives you the sign to make your move
Russian girls worry that the men courting them are simply trying to use them for sex. In the Russian courting culture, guys habitually pressure girls for intimacy early on.
If you don't do it, she is likely to quickly drop her defences and consider you amazing. You may not be able to score immediately but you will certainly make an indelible impression. Normally girls give you a sign within 5-8 dates that they want more, by leaning on you, grabbing your hand, etc.
If you are unwilling to wait, invite her for a trip to a 5-star holiday resort. It can be even a weekend trip. Then things will develop faster.
That's all! You see, impressing Russian girls is not hard. Just break the routine they are used to with local guys and follow their "archetypal" dating ritual, which says a man should be a gentleman (bring flowers, pay the bill) and wait patiently. Following this simple scheme will impress them the most.
Seriously, you don't have to be funny or outgoing, or do something outrageous. Just follow the steps. It's this easy.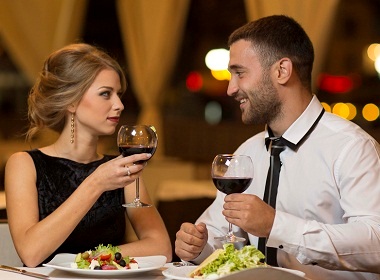 Read also: